The synchronized swarm of 300 drones lit up the night sky behind Lady Gaga, morphing into an American flag as she recited the Pledge of Allegiance.
Sunday's Super Bowl halftime light show – prerecorded to comply with prohibitions on flying drones over people – was choreographed by Intel Corp. It provided a dramatic backdrop for the performance and also illustrated the ways large companies are embracing unmanned aircraft in sometimes unexpected ways.
Intel explains how drones were used during the 2017 Super Bowl from Alabama NewsCenter on Vimeo.
The registration of drones used for business has gone from a trickle to a flood. Only a handful were listed in the Federal Aviation Administration's aircraft registration database a few years ago. That number swelled to 6,683 as of the end of 2016, according to agency records analyzed by Bloomberg.
The list of companies reads like a who's who of U.S. corporations, along with startups seeking to catch the wave of unmanned commerce. It comprises old-guard railroads like Berkshire Hathaway's BNSF, utilities including Sempra Energy's San Diego Gas & Electric, and technology companies like Microsoft, Amazon and a company that has supplied drones to Alphabet Inc.'s Project Wing.
In December, Disney's TV network, ABC, registered 29 drones, bringing its total to 51.
37,000 more
"It does show that there is a lot of interest, and this industry is, pardon the pun, really ready to take off," said Tom McMahon, a spokesman for the Association of Unmanned Vehicle Systems International, a Virginia-based trade group.
The companies listed in the FAA database are the ones the public knows about. Most unmanned aircraft now are being registered in a new, separate online system that the agency has ruled isn't public information. It has more than 37,000 additional commercial drones registered since the agency created it a year ago.
Intel, for example, had registered 112 drones in the public database, giving it the second-largest total. Those were for an earlier light show. The hundreds it has used for the Super Bowl and other recent events are registered separately in the nonpublic system, spokeswoman Krystal Temple said in an email. Temple declined to say how many unmanned craft the company has in the U.S.
"Lady Gaga and the Super Bowl creative team wanted to pull off something that had never been done before," said Josh Walden, senior vice president and general manager of Intel's New Technology Group.
The portion of Gaga's performance including the light show was taped in advance, Temple said. U.S. regulations prohibit most instances of drones from flying over people. The FAA also imposed a temporary drone ban around the Super Bowl stadium.
Before drone commerce can flourish, the FAA must expand regulations that prohibit flights above people and over long distances, according to the Small UAV Coalition trade group. A UAV is an unmanned aerial vehicle.
"But what we are seeing, which is incredibly exciting, is companies are investing in this," said Michael Drobac, the coalition's executive director. The Washington-based group represents companies including Amazon and Intel.
The use of drones for business has benefited from regulatory changes. The FAA put rules in place last year allowing more routine commercial drone flights during the day, at low altitudes and within sight of an operator. It set up a waiver process to allow night operations or other expanded missions if an applicant proves they are safe.
While automated drone deliveries and other far-flung uses won't be permitted initially, the agency is laying the foundation for expansion. It is crafting a proposal to allow some drone flights over people, for example.
Gaga's roof-top opening portion of the Super Bowl show, with drones forming a star-like backdrop, was pretaped prior to the game and fed into the broadcast, Temple said. Fans in the stadium had to watch it on video, just like people at home.
Intel produced a holiday show with Disney in Florida from Nov. 20 through Jan. 8, with drones forming a green Christmas tree and a blue dove, among other effects.
Through the end of 2014, there had been only about 230 drones registered with the FAA, almost all by companies manufacturing the devices, such as military supplier Aerovironment, academic institutions researching them or government agencies, according to FAA data.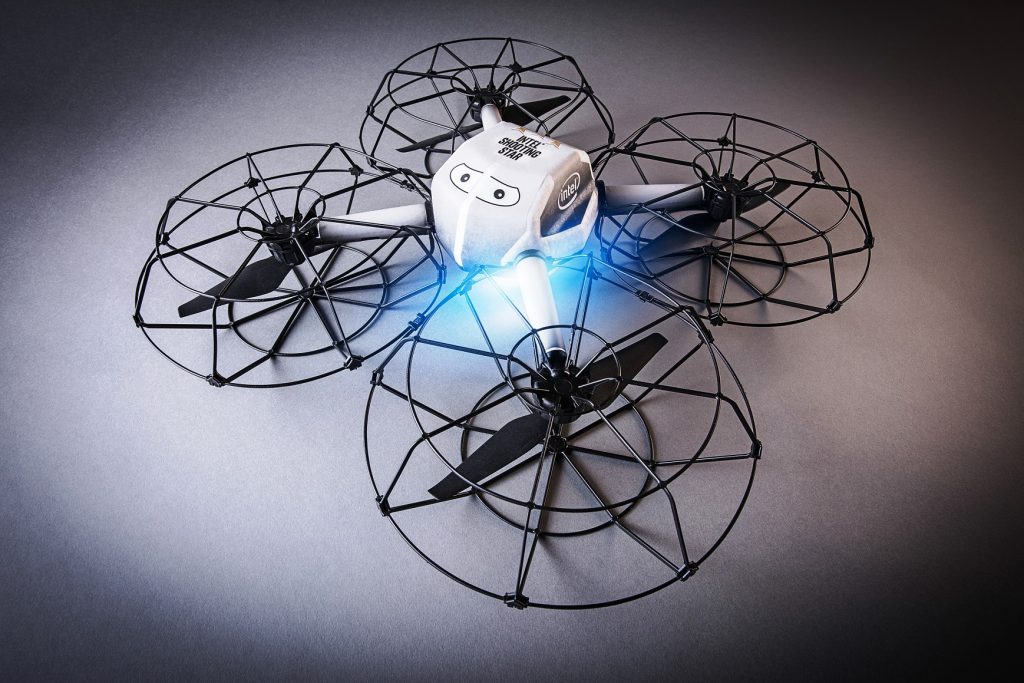 That began to change after the FAA created a process in 2014 for businesses to use unmanned aircraft. By March 2015, at least 100 were being registered per month. The registrations in the FAA's public database peaked last May with 449.
An analysis of more than 5,500 of the initial permits for commercial drone flights issued by the FAA before the latest regulations went into effect found that most were for small companies with less than $1 million in annual revenue for purposes involving aerial photography or data collection, according to the AUVSI.
Mapping, agriculture
One smaller company hoping to capitalize on the new industry had registered the most drones in the FAA system. PrecisionHawk USA, which operates drones for agriculture and mapping, listed 113 of its aircraft, beating out Intel by a single drone, according to the FAA's data.
The Raleigh, North Carolina-based company provides drone services to companies that prefer not to own and operate them. Its remote sensors and mapping tools can be used by insurance agents documenting property damage and by farmers assessing their crops, said Thomas Haun, PrecisionHawk's vice president of global strategy.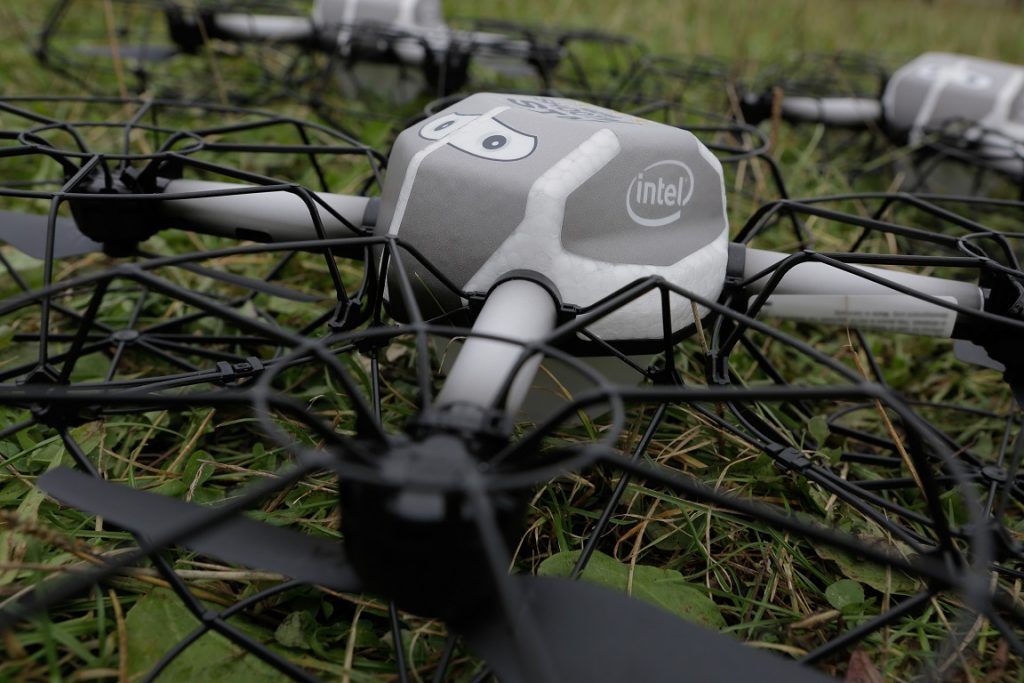 The company has teamed up with Deere & Co. to add value to the data it collects. John Deere tractors can be programmed to automatically fertilize needy patches of soil identified from drone flights.
Green Mountain Power Corp., which provides three-quarters of Vermont's electricity, has 16 drones it uses for maintenance, mostly in emergencies, spokeswoman Kristin Carlson said. It has used drones to check on whether osprey nests on its poles were abandoned or occupied, said Mike Burke, director of field operations.
ABC's news division is embracing drones in a big way, said Maria Stefanopoulos, production manager for "Good Morning America." The network is equipping every one of its field producers with a drone to cover disasters and breaking news, Stefanopoulos said.
A project to film a volcano in Iceland two years ago showed the value of mounting cameras on unmanned aircraft, she said, and they've been used since for coverage of forest fires and tornadoes.
"We realized it was going to change the way we told stories forever," she said.
Contact the reporter at [email protected].