Step one: Buy flowers and chocolates for your loved one. Step two: Show your house you care, too, by following these quick fixes to make your home run more efficiently.
KITCHEN
Because it contains many large and small appliances that are used daily, the kitchen is a good place to manage energy:
Your dishwasher
Operate your dishwasher only when it is at capacity but not overloaded. This will cut the cost of energy, water and detergent.
Turn off the drying cycle if you do not immediately need dry dishes.
Your refrigerator
Clean your refrigerator condenser coils every six months.
Keep your refrigerator's temperature between 37 and 40 degrees, and zero degrees for freezers.
 Cook up some energy savings
Save time and energy by using one oven to prepare the entire meal.
Consider using a microwave oven, small portable electric frying pan, grill or toaster/broiler instead of the oven. These small appliances use about one-third the power of an oven broiler.
 All that and the kitchen sink
When you hand-wash dishes, stopper the sink or use a dishpan. Constantly running wash or rinse water uses about 30 gallons of water per meal. Be sure to pre-rinse dishes with cold water.
LAUNDRY ROOM
Washer and dryer
Wash clothes in warm or cold water and rinse them in cold water. Use hot water only when necessary.
Wash a full load at a time but do not overload. A small load in a washing machine consumes just as much energy as a full load.
Dry clothes in consecutive loads. The dryer will retain heat from the previous load.
Clean the lint filter after each load and you can maximize airflow and efficiency.
BATHROOM
Turn off the sink when shaving and brushing your teeth. This will save gallons of hot water a year.
Repair dripping faucets. They overwork the water heater, erode valve seats and often cause ugly sink stains.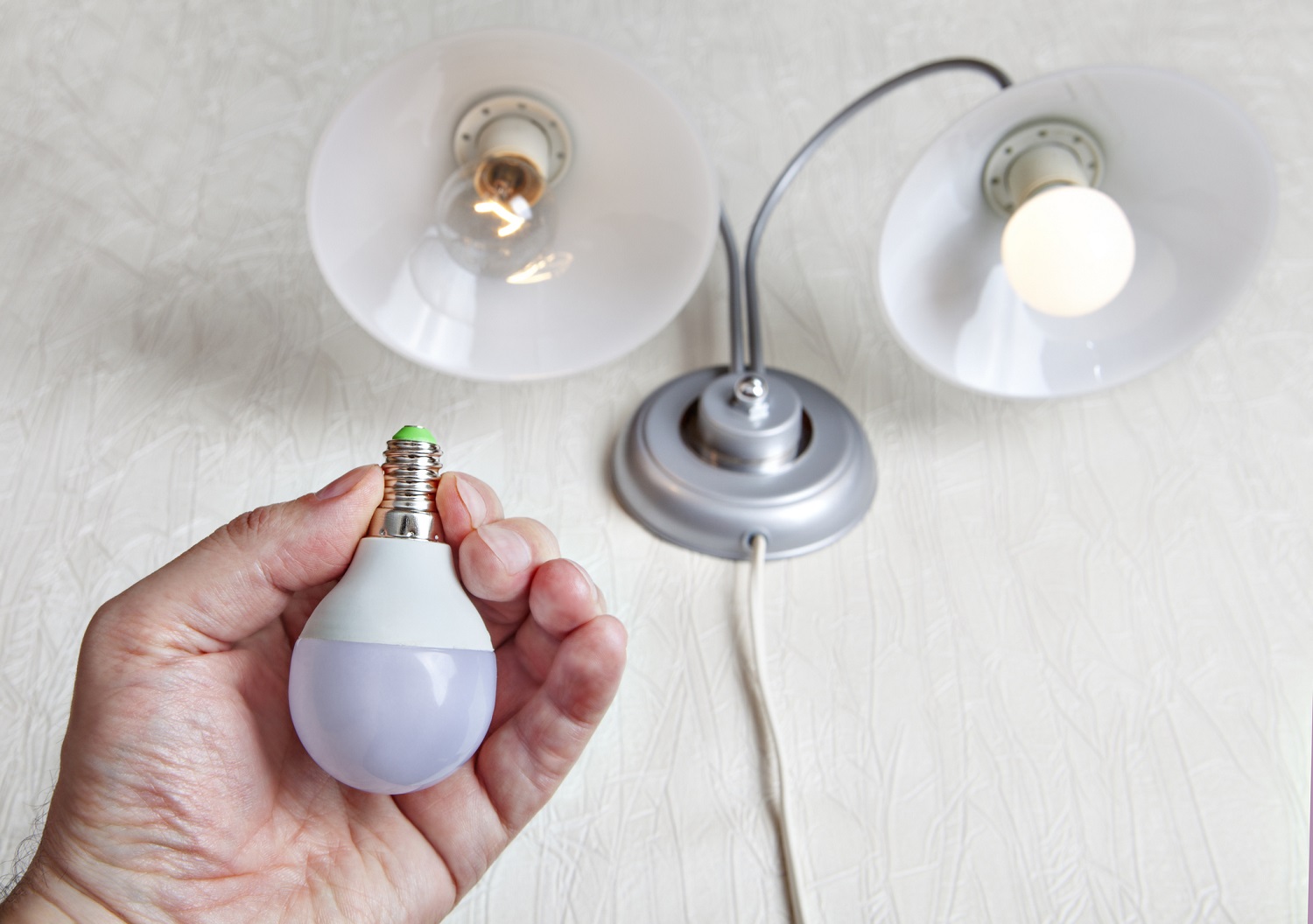 Here are a few more energy-efficiency tips that apply to all rooms of the house:
No-waste lighting
Making it a habit to turn off lights that are not being used is a good way to avoid wasted energy:
Switch to LED lighting. Light-emitting diode bulbs and fixtures use two-thirds less electricity to produce the same amount of light as incandescent lighting, and the bulbs last up to 10 times longer.
Use smaller lamps over work areas such as desktops – you can get the job done without lighting the whole room.
Turn off lights when you do not need them.
Use hot water wisely
One of the most efficient ways to lower water heating costs is to use less hot water:
Insulate your electric water heater with one of several inexpensive insulating blankets on the market. Your water heater is the second-largest energy-user in your home, and this simple fix can save you energy and money.
Turn down your water heater thermostat to 120 degrees.
Heating and cooling costs
Heating and cooling is the largest portion of the average family's energy bill. Replacing a dirty air filter is a simple and inexpensive way to improve the efficiency of your heating and cooling system:
During the winter, setting the thermostat to 68 degrees while you're awake and a few degrees lower while you're asleep or away from home will save you energy. In the summer, 78 degrees is the desired energy-saving temperature. Keep in mind – you can expect a 3 percent to 5 percent increase in energy usage for every degree you set the thermostat lower in the summer and higher in the winter.