In September 1540, Hernando de Soto and his entourage marched into Talisi – which these days is known as Tallassee and is about 30 miles northeast of Montgomery in central Alabama. It must have been quite the impressive sight: 600 Spanish soldiers, many on horseback, along with uncounted servants and burden-bearers, plus the chief and other important personages from the Coosa people to the north, whom De Soto had visited previously. There were a few attack dogs, too, and lots and lots of pigs from a Spanish province now famed for its jamón.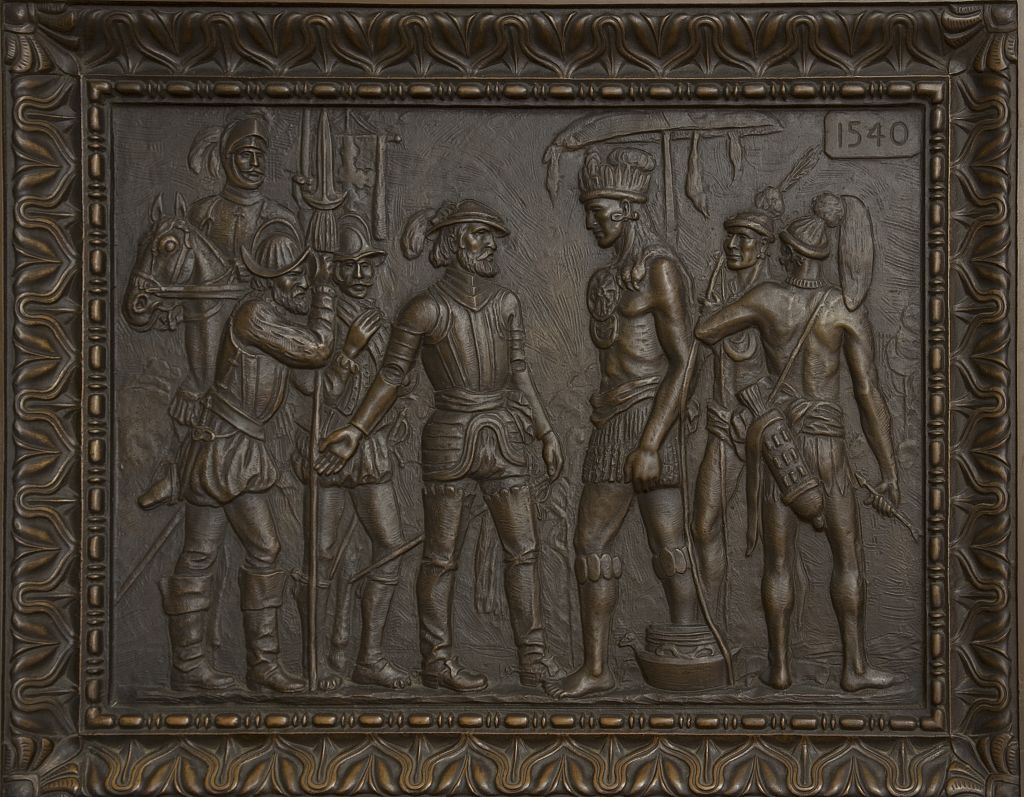 Talisi wasn't too shabby either. A thick-walled town on the banks of the Tallapoosa River, it was in the middle of a rich harvest season. Food was plentiful, and De Soto and his army stuck around for 17 days before venturing into the neighboring territory of Chief Tascaluza.
They soon encountered Tascaluza, and held him hostage as they traveled westward through his lands. Then, on Oct. 18, came the cataclysm. At a small walled village called Mabila, the Spanish were surprised by an indigenous army much larger than their own. De Soto was a veteran of Francisco Pizarro's audacious conquest of the Incas, and his troops were a hardened (and armored) fighting force. They torched the village and killed more than 2,500 of their foes, chroniclers of the expedition later estimated. Those chroniclers may have been exaggerating, but the battle was still probably the deadliest conflict on what was to become U.S. soil until the Civil War. For the peoples of Alabama, it ushered in a long era of retrenchment and decline.
The Spaniards, meanwhile, reported losing only 20 men. But many more were wounded, their supplies and bounty were destroyed in the fire and their expedition was derailed. Plans to head south to the Gulf of Mexico to meet up with the Spanish fleet were dropped, and the expedition ventured north and then west in a not-all-that-successful search for food and supplies. De Soto fell ill and died in 1542 in what is now Arkansas or Louisiana, and the bedraggled remnant of his army finally made its way to the Spanish colony in Mexico a year after that.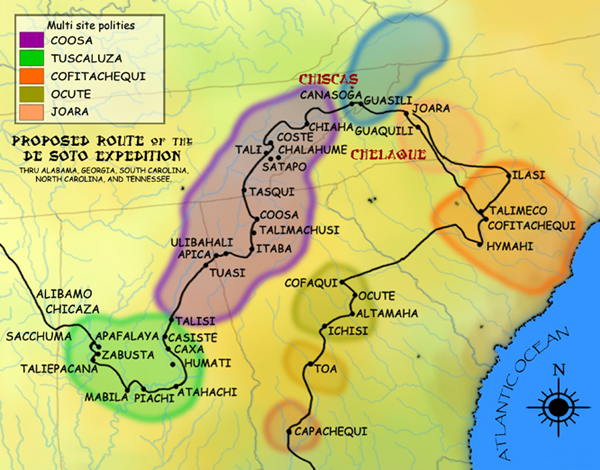 So the Battle of Mabila was a pretty big deal! It's also one of the great mysteries of American archaeology, because nobody knows exactly where it happened. I first learned of Mabila a few years ago while reading Tony Horwitz's "A Voyage Long and Strange," a history of America in the years between Columbus's landing in 1492 and the Pilgrims' arrival in 1620 combined with an amusing travelogue. Horwitz named Cahawba, Alabama's first state capital, as a likely location of the battle.
I had visited Cahawba a few times when I worked in nearby Selma as a newspaper reporter more than a quarter century ago, and I was there again last week. It's on the west bank of the Alabama River, an evocative ghost town of Spanish-moss-draped trees, gravestones and building foundations maintained by the Alabama Historical Commission, and it was definitely the site of a walled Indian village. But it is currently on the outs as a likely Mabila location. "There are no Spanish artifacts there," says archaeologist Ned Jenkins. "There aren't that many Indian artifacts there."
Jenkins works at the Fort Toulouse-Fort Jackson State Historic Site just north of Montgomery. My description of De Soto's entry into Talisi is derived from an unpublished paper he co-wrote with Craig Sheldon, an emeritus professor at Auburn University at Montgomery, and an entertaining conversation with the two of them in Jenkins's workshop/office at the park. A sample exchange:
Jenkins: "Can you imagine these guys marching 4,000 miles through the Southeast?"
Sheldon: "Three hundred eleven of them made it back to Mexico."
Jenkins: "These were tough guys."
Sheldon: "Wouldn't want to have 'em as neighbors!"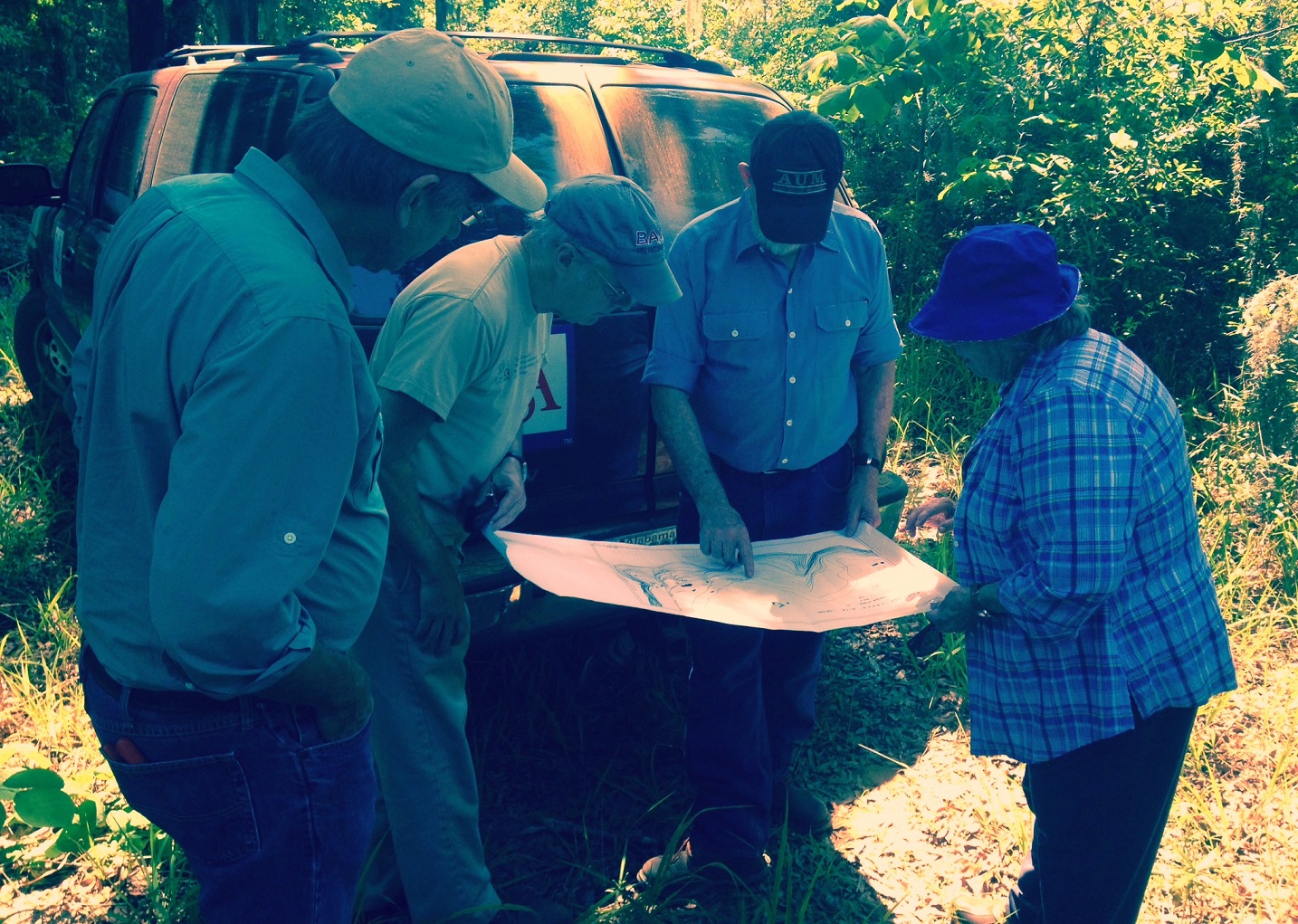 Jenkins and Sheldon are relative newcomers to the ranks of Mabila searchers. They had long avoided the topic because disagreements over De Soto's route can get so acrimonious. Since the 1800s, there have been many attempts to establish the explorer's exact path through Alabama; in the 1930s, there was even a congressionally established commission to determine De Soto's full route through the Southeast. In recent decades new archaeological finds – and, perhaps more important, improved techniques for dating and classifying artifacts – have repeatedly overturned earlier conclusions. In 2006, University of Alabama archaeologist Vernon James Knight organized a conference that attempted to refocus the search for Mabila, and put it on a collaborative, interdisciplinary footing. That's when Jenkins and Sheldon got involved.
Since then there have been several new archaeological digs – two searching sites near Cahawba for signs of Mabila and of Piachi, the village where De Soto's army stopped before crossing the Alabama River on the way to Mabila, and another revisiting a previously investigated Indian site about 20 miles to the south of Cahawba for indications that it was Piachi. All turned up negative results.
The consensus seems to be that continuing the search for Piachi is the best bet, because chronicles of the expedition describe it as being on an elevated site near the east bank of the river, and there are a limited number of those sites. "We just need to go up and down the river looking for high bluffs," says Sheldon. He concedes that Mabila or Piachi may be somewhere they've already looked. "There's a good possibility that an archaeologist has stood on the site of Piachi or even Mabila," he says. Archaeology is hard, basically.
It's also fascinating, which is one reason I spent an inordinate share of my time in Alabama last week reading archaeologists' reports and driving back roads in hopes of getting a better sense of what happened in 1540. Another reason is that, with an Election Day looming that many have painted as a potential historic turning point, it seemed worthwhile to revisit a bona fide turning point in American history that few people know about.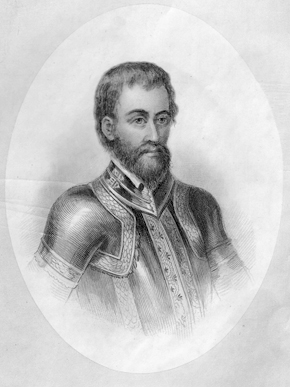 The Battle of Mabila thwarted what could have been a serious Spanish attempt to colonize the Southeast. There were subsequent Spanish expeditions, major new archaeological evidence of which has recently turned up in Pensacola, Florida, and near Morganton, North Carolina, but they never lasted north of Florida. In Alabama, the French established a colony at Mobile and an inland outpost at Fort Toulouse in the early 18th century, but the true takeover of the state by those of European descent didn't come till after 1814, when U.S. troops under the command of Andrew Jackson defeated a Creek army at the Battle of Horseshoe Bend, after which they established the outpost on the site of Fort Toulouse that was later named Fort Jackson.
The whole history of English-speaking Alabama, then, still covers far fewer years (202, since 1814) than the post-De Soto Indian era (274). That era wasn't especially golden, though. Jenkins has identified two separate "pottery complexes" indicating distinct cultures in the abutting territories of Tascaluza and Talisi before De Soto's arrival. By 1560, the two cultures had merged into a single more primitive, egalitarian one, and many of the towns of the pre-De Soto era had been abandoned.
"De Soto met chieftains who were fielding armies," Sheldon says. "Afterwards, not so much." Diseases spread by De Soto's men (and, possibly, their pigs) likely played at least as big a role as the shattering result at Mabila. Then, in the 18th century, smallpox spreading from the English colonies to the east and north probably decimated the region's population yet again. De Soto won the battle and lost the war. But it was the viruses carried by the Europeans that prevailed in the end.
(This column does not necessarily reflect the opinion of the editorial board or Bloomberg LP and its owners. Contact the author of this story at [email protected].)