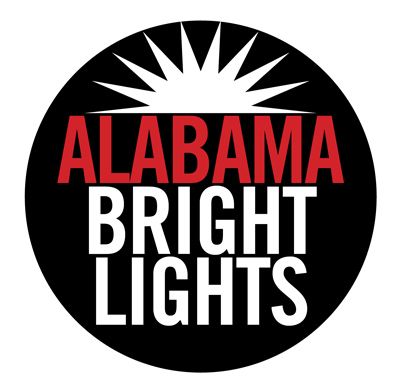 It was a cloudy day when I visited with Tim Lewis in Tuscaloosa last week – appropriate.
Bloody Sunday and the march from Selma to Montgomery in 1965 grace history books, draw presidents and civil rights leaders to anniversary marches, and live as a reminder of that horrible time when many thought they were better than others simply because of the color of their skin.
Almost a year before that, on June 9, 1964, a "Bloody Tuesday" took place in Tuscaloosa. The event did not get much news coverage. Lewis and the Tuscaloosa Civil Rights Task Force are working to designate a handful of landmarks as the Tuscaloosa Civil Rights Trail. We met in front of a historic brick church.
"This is First African Baptist Church, established in 1866," Lewis said. "It was the site of Bloody Tuesday, where a lot of civil rights leaders were attacked and beaten. This location was instrumental in that day and beyond during the civil rights struggle."
On that day in 1964, demonstrators marched to protest segregated restrooms and drinking fountains in the courthouse – designated for whites only. Thirty-three men, women and children were taken to the hospital, and 94 were arrested. The event took place a year after Alabama's governor, George Wallace, stood in the "schoolhouse door" at the University of Alabama's Foster Auditorium in a failed attempt to prevent two African-American students from attending.
Tim Lewis shines an Alabama Bright Light on Tuscaloosa's important role in civil rights history from Alabama NewsCenter on Vimeo.
Lewis and other members of the Tuscaloosa Civil Rights Task Force aim to recognize places like Linton's Barber Shop, First African Baptist Church, Greenwood Cemetery and Foster Auditorium as a part of the Alabama Civil Rights Trail. The trail would remind people of the struggle African-Americans in Tuscaloosa endured in the 1960s for equal rights.
"We are trying to establish a trail here to show the world the role Tuscaloosa played in the civil rights struggle. This church is the home of Rev. T.Y. Rogers Jr., who was a leader during the civil rights movement and also a close friend of Dr. King," Lewis said.
While we chatted in front of the church, Lewis suggested going to Linton's Barber Shop down the street and past the historic Greenwood Cemetery. When we entered the shop, the civil rights struggle sprang to life right in front of my eyes.
The crowded walls were decorated with old pictures from the civil rights movement. There were "colored" and "white" signs. There were black-and-white pictures of marches, of the Rev. Martin Luther King Jr., of sheriff's deputies on horses with billy clubs and of police with fire hoses. There were newspaper articles about protests that turned violent and about activists who were killed. The place echoed of racism and bigotry and shame, but justice and equality and impartiality and integrity shone brighter.
Eyewitness to history
Shop owner T.W. Linton told me the story of that horrifying day while buzz-trimming a customer's hair.
"We marched to the courthouse and when we got to the steps, they arrested about seven or eight ministers. What we didn't realize was that there was a white congregation lined up with baseball bats and billy clubs waiting for us," he said.
Linton's barber shop played a key role that day; it became a shelter for many who were injured and bleeding. He remembers walking into his shop and facing tremendous mayhem and carnage.
"I got a call around 10 saying, 'You need to get down here,' so I came in the shop through the back door. You couldn't even get in because of so many people and kids on the floor bleeding and screaming. I went to look out the door and saw a big crowd of white people," Linton said.
Linton was a friend of King and sought his advice.
"I called Dr. King and told him what happened. He told me he to call his friend in D.C. When I got back, I was spotted by a police officer who yelled, 'Come back here. We've been looking all over town for you.' I ran over to a friend's house and ran up the steps. The police officer got off his motorcycle and ran up behind me. Mrs. Madison stood with her hand on her hip and said, 'Don't you come in my house,'" Linton recalled.
More than 50 years later, we are just now realizing the significance of such places. Linton's Barber Shop should be a museum. Instead, it is hidden in a modest white brick building next to a convenience store.
When I asked Lewis why he was on the task force, his answer summed up his story, along with the stories of everyone fighting for civil rights.
"I'm involved because I believe we need to remember our past, but not dwell on it and not repeat it," Lewis said. "By being engaged and by making sure we have an authentic story that's told, we make sure that we don't repeat the same mistakes of the past. As we look to the future, we are able to move together as one."
I left Tuscaloosa thinking the bright sun is always up there … above the gray clouds.
Alabama Bright Lights captures the stories, through words, pictures and video, of some of our state's brightest lights who are working to make Alabama an even better place to live, work and play. Award-winning journalist Karim Shamsi-Basha tells their inspiring stories. Email him comments, as well as suggestions on people to profile, at [email protected].