For more than a century, Greek immigrants have fed Birmingham. Good luck, though, trying to find many actual Greek restaurants in Alabama's largest city.
When Eric Velasco came to work at The Birmingham News in 2000, he kept hearing from longtime residents about Birmingham's Greeks who ran restaurants. But Velasco couldn't find any that served Greek food, except for Pappas' Grill. What he discovered, instead, were a bevy of Greek-owned restaurants.
For Velasco, a presenter at Food Media South (FMS) in Birmingham last week, understanding why there were so few Greek menus meant understanding Birmingham's Greek immigrant experience. This year's annual Southern Foodways Alliance (SFA) symposium, attended by food writers, restaurant owners and chefs, focused on immigrant stories.
Birmingham's first Greeks arrived in the 1880s, when the young city was sprouting like the unruly teenager it was. Founded in 1871, Birmingham burgeoned in those early years because everything needed to make iron and steel ­– iron ore, coal and limestone – lay beneath the soil in Jefferson County.
Immigrants came by the thousands for jobs in the mills and mines. "It was body-breaking, sometimes deadly work," said Velasco, now a freelance writer, who used SFA's oral histories to help tell Birmingham's Greek-owned restaurant story. "Entrepreneurship provided a path to a better life."
Unfortunately, xenophobia of the day built barriers across that path. By the 1920s, Greeks ran most of the fruit stands at Birmingham's downtown railroad depot, Velasco said. City officials passed laws to shut the stands down.
"In the Magic City, the white power structure didn't hang a welcome sign for the newcomers," he said.
The Ku Klux Klan labeled Greek immigrants "mongrels," targeted them with violence and boycotted their businesses in Alabama, he said.
The hatred wasn't limited to the South. The U.S. changed its immigration policy in 1924 and established quotas for each nation of origin, Velasco said. The intent was clear: to limit the number of immigrants from countries such as Greece in favor of white western Europeans.
"So the Greeks knew Birmingham was not a hospitable place to skewer souvlaki," Velasco said. "Instead, they opened American-style cafes. They operated barbecue joints. They ran hot dog stands. Greeks cornered the meat-and-three market. They ruled Birmingham fine dining in the 1940s, '50s and '60s.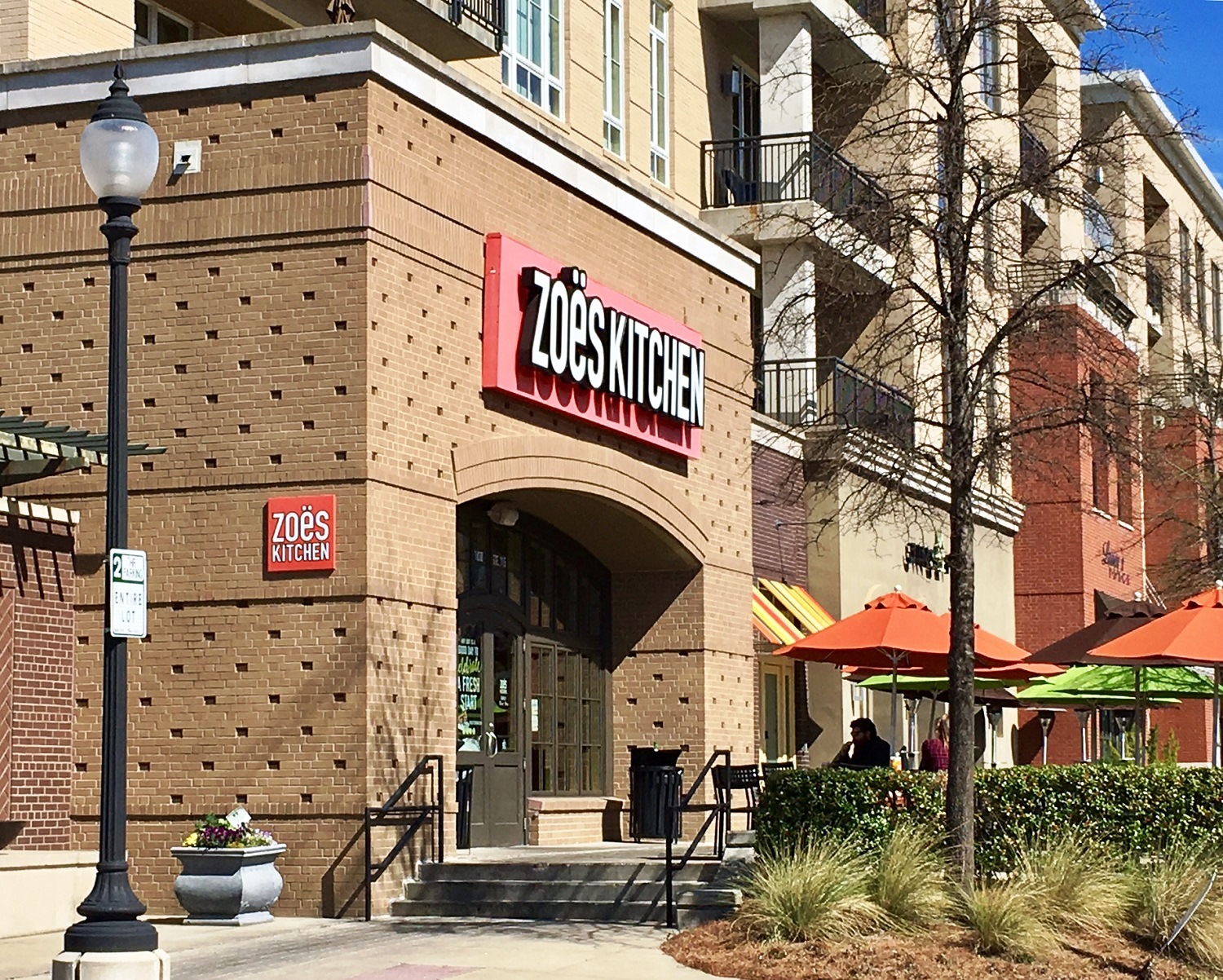 "They found their niche serving food familiar to native Southerners. Only after they were established, the Greeks gradually added olive oil, oregano, feta and other flavors from home," he said.
Greeks arrived in Birmingham in three main waves, according to Velasco: From the late 1800s through the mid-1920s; in the 1950s after World War II; and after the Immigration and Nationality Act of 1965.
A half-century later, the number of Greek-born restaurateurs in Birmingham is dwindling.
"Their U.S.-born children, grandchildren and great-grandchildren are taking charge now," Velasco said. "Sometimes their food barely nods toward Greece, if at all."
The story of Birmingham's Greek immigrants in many ways mirrors the immigrant experience throughout America's history.
"The story often follows this pattern: Immigrants find a niche. They work hard, build a business. They bring over relatives to help run it. They educate their own children. The children either take over the business or find success in other professions," Velasco said.
"And another patch is sewn onto the American quilt."
Among Birmingham's Greek-owned restaurants woven into that patch:
The Bright Star. After baking pies in a Greek-owned restaurant in Birmingham, Tom Bonduris opened The Bright Star in nearby Bessemer in 1907. Borduris' great-nephews, Bill and Pete Koikos, arrived in 1923 to help run the restaurant and bought it two years later. Bill's sons, Jimmy and Nicky, have run The Bright Star since the 1960s. Honored as an American classic by the James Beard Foundation, The Bright Star has operated longer than any restaurant in Alabama.
Gus' Hot Dogs. Started by Gus Alexander, Gus' is on its third native Greek, George Nasiakos, to own the tiny shop and is in its seventh decade of operating.
Sam's Super Samwiches. Sam Graphos, one of three brothers who owned the Sneaky Pete's hot dog chain (they sold it in 1986) rebranded his location in downtown Homewood but kept the Special Dog on the menu.
The Fish Market. George C. Sarris emigrated from the tiny village of Tsitalia with his mother and sister in 1969. The day after he arrived in Birmingham, Sarris went to work for his uncles, first at Niki's Downtown and then Niki's West. Sarris has owned the Fish Market on Southside for more than three decades.
Jim N' Nick's Bar-B-Q. Nick Pihakis got his start in the business working in restaurants owned by Greek immigrants. When his father retired from the insurance business, the two opened Jim N' Nick's Bar-B-Q in 1985. Today, there are 34 Jim N' Nick's restaurants in seven states, and Jim Pihakis has been a James Beard Foundation semifinalist six times for Outstanding Restaurateur.
Niki's West. Gus Hontzas ran the restaurant for decades. Now, his sons, Pete and Teddy, run one of Birmingham's best-known meat-and-threes.
Johnny's Restaurant. Tim Hontzas, a cousin of Pete and Teddy Hontzas of Niki's West, owns Johnny's Restaurant, named for his grandfather, Johnny Hontzopolous, who opened three restaurants in Mississippi, including one named Johnny's. Hontzas follows his grandfather's restaurant philosophy, "We prepare food for the body, but good food to feed the soul." The James Beard Foundation recently named Hontzas a semifinalist for Best Chef in the South.
John's Restaurant. John Proferis opened John's Restaurant in 1944 and it became a downtown landmark famous for its seafood and signature slaw with John's Famous Dressing. Its current non-Greek owners kept the John's name, but added City Diner.
Zoe's. John Proferis' daughter, Zoe Cassimus, opened her namesake restaurant in 1995 after raising her children. Her son, John Cassimus, grew Zoe's into a national franchise and sold the chain in 2007. John Cassimus has also opened Maki Fresh, a sushi restaurant; Miss Dots, which sells fried chicken; and Japanese restaurant Jinsei.