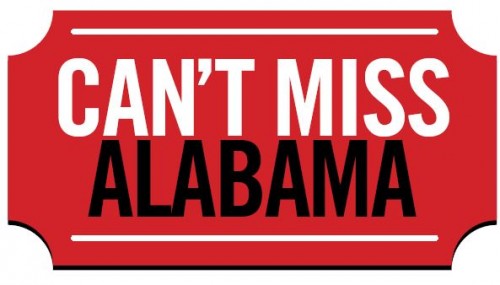 Have a safe 4th of July weekend.
Jax Fest
Celebrate Jacksonville's Jax Fest Monday, July 3. Enjoy live music and children's activities. Gates open at 5 p.m., activities begin at 6 p.m., live music at 7 p.m. and fireworks at 9 p.m. A special Marines ceremony begins between 6 p.m. and 7 p.m. Bring your lawn chairs and blankets. Coolers are welcome, but no alcohol. Admission is free.
The celebration is at the Jacksonville High School Golden Eagle Stadium.
For more information, call 256-435-8115.
Smoke on the Mountain
The University of Alabama presents "Smoke on the Mountain" through Friday, June 30 at the George C. Meyer Performing Arts Center. Celebrate gospel and bluegrass music at the family friendly musical comedy. Click for tickets or call 251-968-6721.
Performances are Tuesday through Sunday at 8 p.m.
For directions, follow this link.
Fort Morgan Salute to American Independence
Fort Morgan Salute to American Independence is Saturday, July 1 from 9 a.m. to 3 p.m. A special presentation by the Brass Band Detachment from the 151st Army Band will perform inside the fort from 10 a.m. to noon. Other highlights include a guided tour of the fort, weapons demonstrations and firing of historic artillery, raising and lowering of the colors and more.
For the complete list of events, click here.
Follow this link for directions and ticket information.
Call 251-540-7665 or follow Fort Morgan on Facebook.
Home Sweet Home Festival
Home Sweet Home Independence Day celebration is July 1-2 from 9 a.m. to 5:30 p.m. at Desoto Caverns. The festival will offer a variety of cultural activities, including food and live music. At the gate, tickets for adults are $10 and tickets for children are $8.
For a limited time only, save 10 percent on tickets purchased online here.
Desoto Caverns is located at 5181 DeSoto Caverns Parkway in Childersburg.
Patriotic Concert
In honor of Independence Day, the Prattville Pops and Community Chorus present a Patriotic Concert Saturday, July 2 at 6 p.m.at the Pratt Park Amphitheatre. Lawn chairs and blankets are welcomed. Enjoy a variety of patriotic songs performed by the Pops Concert Band and Chorus. Admission is free.
For more information, follow this link or call 334-595-0854.
Jazz in the Park
Listeners of all ages will enjoy the Jazz in the Park concert series Sunday, July 2 from 6 p.m. to 9 p.m. at Ensley Park. The concert series is traveling across the state. Soul Collaboration and Kenya are the featured musicians for the  weekend event. Admission is free.
Click here for the complete schedule. Call 205-616-1735 or visit https://www.magiccitysmoothjazz.com/.
Follow Facebook for inclement weather and other notifications.
Tannehill Independence Day Festival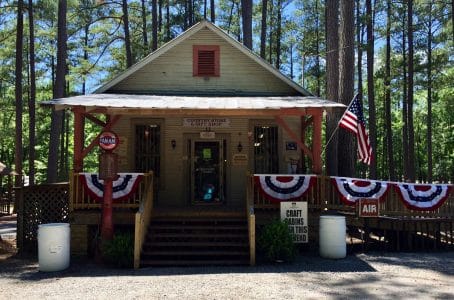 Tannehill Independence Celebration is Saturday, July 1 from 11 p.m. to 4 p.m. Enjoy live music, carnival games and a variety of kid-friendly activities.
Tickets for adults are $5, seniors are $4, children 6 to 11 are $3 and children under 5 are free.
Tannehill is located at 12632 Confederate Parkway in McCalla.
For more information, call 205-477-5711 or follow the event on Facebook.