Samford football coach Chris Hatcher said his Bulldogs faltered down the stretch of their 7-5 season in2016.
"We kind of limped into the playoffs," Hatcher said. "But at least we made the step to get to postseason play, which was very important to us, one of our goals. This year, we've got a lot of young players we're going to be counting on, especially at the wide receiver position.
"It's very imperative that we find out who are the right 11 to put on the field," he continued. "That's going to be the biggest challenge for us moving forward."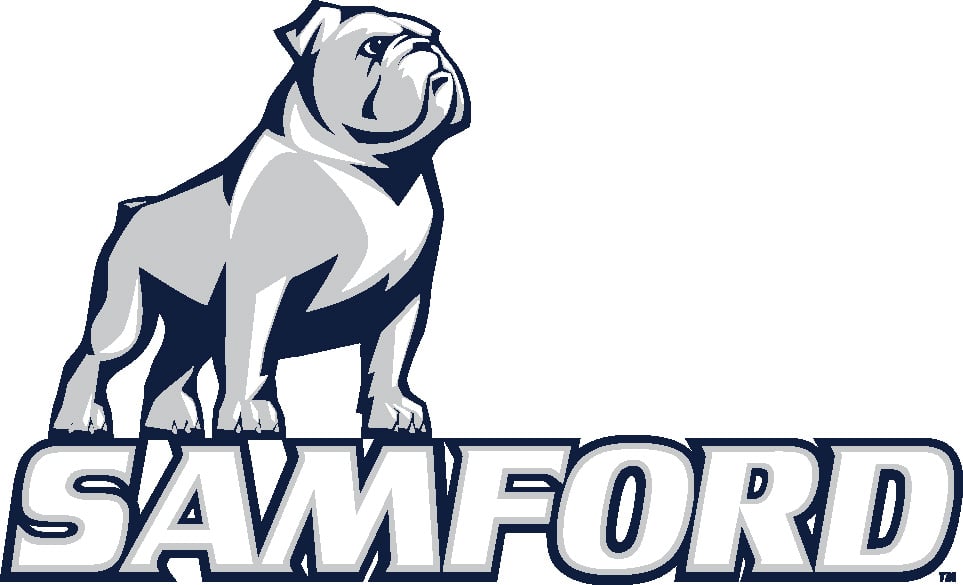 The college football season is just around the corner and Alabama NewsCenter is your guide to kickoff. Next up is Samford, where Hatcher is beginning his third season at the helm.
Alabama NewsCenter: What is the outlook for this season?
Chris Hatcher: It's hard to say. Defensively, we'll be much improved. I think our defense up front is as good as it's been since I've been the coach at Samford. Offensively, we do have the returning player of the year in the conference in Devlin Hodges. However, we lost 70 percent of our production at wide receiver due to senior departures. We've got to find some guys who can step up and make some plays there. We're breaking in a new kicker, so there are some questions there. But I think we have a chance to be a good football team. Of course, a lot of it depends on how good everybody else is. We play in a very difficult conference in the Southern Conference, so we've got to be ready to play each and every week.
ANC: What is your team's strength?
CH: I think it's our defense right now, especially early in camp. They tackle well. They fly around to the football. They're physical. With the youth that we have and the inexperience we have on the offensive side of the ball, it's going to be important that they (the defense) play well early.
ANC: Who are your team's standouts?
CH: Devlin Hodges is No. 1. He's the reigning Southern Conference Player of the Year. Kelvin McKnight, who was an all-conference performer at wide receiver, is the lone returner we have at wideout. Defensively, I expect Xavier Forrest, Shaheed Salmon and Omari Williams to be the leaders of that defensive unit.
ANC: What game do your fans have circled on your schedule?
CH: I would imagine our fans would have the game we play against the University of Georgia (6:30 p.m. Central on Sept. 16 in Athens) circled. But for us, the biggest game of the year is always the next one, and the first one we play versus Kennesaw is a big interconference matchup with the Big South. They were the runner-up in their conference last season. Playing out of league early on, if you're able to notch a win it can give you some really good momentum come playoff time when the selection committee chooses the 24 teams.
ANC: What is your lingering question?
CH:  I think it's just our inexperience. We're going to play a lot of young players, especially at wide receiver and in the secondary. They're going to have to step up their game, and right now that's a huge question.