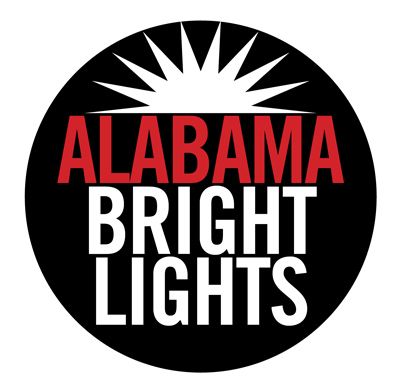 The best of friendships often blossom when helping others.
That was the case for Rikesha Foster and Wendy Malone, both volunteers with the Salvation Army.
"We met volunteering for the Salvation Army about six years ago, and we've become good friends over the years. Now we serve and help each other," Foster said, nudging Malone in the side and laughing.
The Salvation Army served a Thanksgiving lunch last week to more than 200 men and women in Birmingham. Smiles and warm greetings flourished during the meal, where Foster and Malone appeared to belong. They served with joy and constant smiles on their faces.
"Volunteering is rewarding. It completes me and gives me something wonderful to do. It's kind of my hobby and I do it to give back," Malone said, smiling and nudging Foster back, who added, "Doing this around the holidays gives me so much joy, I can't imagine not doing it."
The Salvation Army is a year-round Alabama Bright Light that shines brightest at Christmas from Alabama NewsCenter on Vimeo.
Other holiday outreach events are the Angel Tree at Brookwood Village and the Christmas dinner.
"Our Angel Tree ministry is where guests can shop for people who are on the tree, as a way to give back. The tree is at Brookwood mall by the Books-A-Million," said the Salvation Army's Lori Cork.
Foster and Malone have enjoyed each other's company serving hot meals and chatting with clients, all while making new friends. Doing this gives them a great feeling.
"I don't feel complete unless I'm giving back," Malone said. "I've been volunteering since I was a little girl. I feel like God has blessed me with so much that I have to share it with somebody else. I see familiar faces when I volunteer. I also serve at the warming station and I always take drink packets, so they call me the Kool-Aid lady."
The Salvation Army began in England in 1865, when Methodist minister William Booth and his wife, Catherine, wanted to help the poor and needy while sharing the gospel. The legacy continues in Birmingham under the supervision of Major Roger Glick.
"I ran across the Salvation Army as a youth and they impacted my life, so I became involved. That's really why I serve, because my experiences with the Salvation Army completely changed my life," Glick said.
For volunteering or information about the Salvation Army, visit salvationarmyalm.org.
Alabama Bright Lights captures the stories, through words, pictures and video, of some of our state's brightest lights who are working to make Alabama an even better place to live, work and play. Award-winning journalist Karim Shamsi-Basha tells their inspiring stories. Email him comments, as well as suggestions on people to profile, at [email protected]