As we watch 2017 give way to 2018, it's a good time to look back on some of the things that happened in Alabama this year. Alabama NewsCenter has tallied the results in each grouping of stories to see which ones you responded to the most, and we're sharing your five favorites along with a story (or stories) we wanted to make sure you didn't miss.
In a year that started with snow and ice covering much of the state and included a rare solar eclipse, a few blowhards named Irma, Nate, Harvey and Maria dominated the weather headlines in Alabama this year (although a snowball named Benji also got into the mix). After enjoying a few years avoiding any major hurricanes hitting the Gulf of Mexico, 2017 more than made up for it in what ended up being the most costly hurricane season on record for the U.S.
Here are the five weather stories that captured your attention in 2017:
Although some snow was expected in Alabama on Dec. 8, the amounts that ended up covering a good portion of the state were a surprise and caused many businesses and schools to close early or not open at all. Winter Storm Benji's snow left beautiful landscapes throughout central Alabama and almost ruined a planned marriage proposal. It also caused Alabama Power and other utilities to brave the elements to restore service to thousands of customers.
Snow event causes power outages throughout Alabama from Alabama NewsCenter on Vimeo.
James Spann is synonymous with weather in these parts, so when he recommended weather apps for your smart phone, you listened – or at least clicked – on the advice.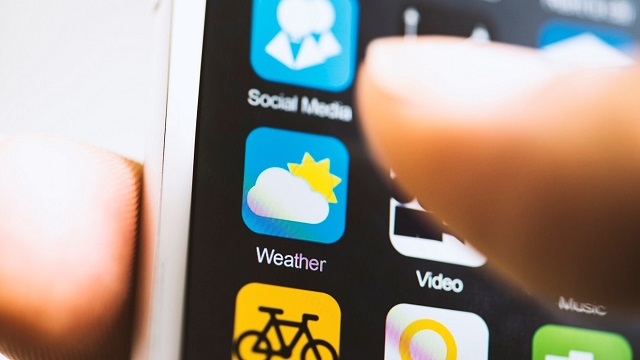 As Hurricane Irma entered the state, Alabama NewsCenter readers were paying attention. It speaks to how weather-aware Alabamians are during times of severe weather. Gov. Kay Ivey activated the Alabama National Guard in advance of the storm. It was soon after that we learned of Irma's devastation in our own state but especially in Georgia and Florida. President Donald Trump declared a disaster in the states and Alabama Power crews traveled into Georgia to help with a massive restoration effort before turning to Florida to assist some very appreciative neighbors to the south. One unexpected impact of Hurricane Irma was on Birmingham's Legion Field. The legendary football stadium hosted Florida International's game against Alcorn State and New Hampshire's game against Georgia Southern as the two home teams were forced to flee from Irma's arrival in their states.
Alabama Power welcomed in Atlanta as crews assist Georgia Power with Irma restoration from Alabama NewsCenter on Vimeo.
While Irma traveled through two states before hammering Alabama, Hurricane Nate took direct aim at our state and had Gov. Kay Ivey urging residents to not let football distract them from weather preparedness. The storm brought the threat of tornadoes and thunderstorms and caused power outages and damage. Alabama Power crews worked around the clock and were able to restore 156,000 customers within two days after the storm. That kept events like the National Shrimp Festival on schedule. The storm's track through the Gulf of Mexico cost the economy an estimated $4 billion.
Alabama Power crews are working on remaining Hurricane Nate outages from Alabama NewsCenter on Vimeo.
Winter Storm Benji gave Alabama a rare pre-Christmas coating of snow. In the era of social media, we got to see thousands of beautiful vistas of snow-covered Alabama. We asked you to share some of your photos with us and your images were among our most popular stories of the year. Thank you for sharing!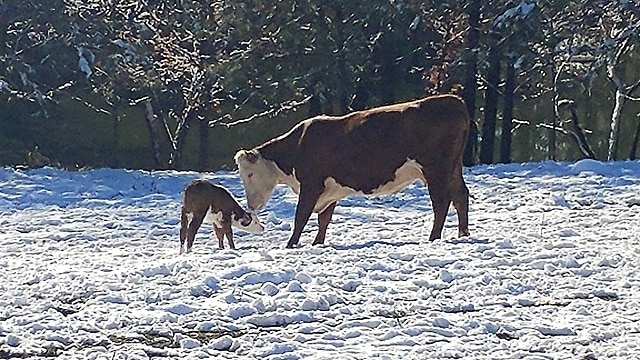 Editor's choice:
Alabama didn't get the full, most dramatic impact from the first solar eclipse to travel across the U.S. in 99 years, but people enjoyed between an 80 to 98 percent partial eclipse in different parts of the state. Students at the University of Alabama participated in a NASA project to capture the eclipse from near space, and places like the McWane Science Center and Southern Research hosted watch parties. Southern Research also had a much bigger role to play in the eclipse. Southern Research communications engineer Donald Darrow spent the eclipse onboard a NASA WB-57 high-altitude research plane. Darrow's work was with a piece of equipment developed by Southern Research that was taking the best-ever measurements and thermal images of the sun's outer atmosphere and Mercury. Darrow wasn't the only one flying high during the eclipse. Jeffrey Payne took the opportunity to propose to girlfriend Baylie Kizziah during the eclipse at Vulcan Park. She said yes.
A time-lapse look at downtown Birmingham during the solar eclipse from Alabama NewsCenter on Vimeo.
Southern Research hosts eclipse party on Birmingham campus from Alabama NewsCenter on Vimeo.
An eclipse marriage proposal at Birmingham's Vulcan Park from Alabama NewsCenter on Vimeo.
2017 Eclipse time lapse from Birmingham's Vulcan Park from Alabama NewsCenter on Vimeo.
While Hurricanes Nate and Irma paid Alabama a visit, there were two other hurricanes whose devastation on others was something we couldn't ignore. Alabamians rushed to the aid of Houston as Hurricane Harvey flooded much of the Texas city. Alabama Power sent special teams with drones and water boats to assess infrastructure damage and help in power restoration efforts. Hurricane Maria's destruction in Puerto Rico is still being felt more than two months later. A Homewood couple led an effort to provide the U.S. island territory with needed food and supplies, which was followed by a larger effort that included Alabama State University and the Alabama Power Service Organization. A team of Alabama Power restoration experts are spending their holiday in Puerto Rico aiding in getting power back to those who are still without it. These are but two examples of what makes Alabama so great. We resiliently respond to our own storms, but we really shine when we help others struggling to deal with their own.
APSO helps Hurricane Maria storm survivors in Puerto Rico from Alabama NewsCenter on Vimeo.