Daniel Livingston Studios, Northport
The Maker: Daniel Livingston
Daniel Livingston has devoted his life to art.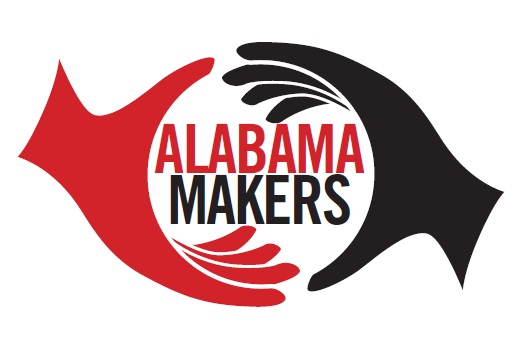 The bug bit him early when he was 8 and saw a potter throwing on a potter's wheel.
That led to years as an art student and time spent running his own studio before deciding it was time to "give back" and spread the knowledge he had gained to others. Livingston went into teaching art at Shelton State and then the University of Alabama, where he retired from teaching.
But he didn't retire from art.
Livingston does art ranging from stained glass to painting, but ceramics is where he channels most of his energy.
Along the way, Livingston developed a love for the Japanese style of pottery known as raku. Unlike traditional forms that go through a long process of shaping, drying, glazing and kilning, raku pottery uses the shock of going from the fire to immediately cooling, and uses glazing that gives it a unique shine and coloration.
Daniel Livingston is an Alabama Maker producing pottery in the raku style from Alabama NewsCenter on Vimeo.
"You don't really see a lot of people that exclusively do raku because of a lot of inherent problems with the process, the breakage," Livingston said. "It's very aggravating to work on a piece for days and then literally five minutes before it's completed it decides to blow itself up for whatever reason. It can be a little frustrating, but then when you do get a good piece, it's very rewarding because you know what it had to go through to get to that point."
Raku is ornamental and not pottery that can be used. Livingston said he loves that these are works of art meant to show off.
"Raku, loosely translated, means 'freedom of expression,' and so that's one of the nice things is you can just play with it," he said. "If you can come up with an idea you can pretty much make it work in raku."
Daniel Livingston Studios is part of the arts community at Kentuck Art Center in Northport. Like his teaching days, Livingston said he loves working around others rather than being isolated in a studio because of what comes from the communal experience.
"Having a group of artists right here, we bounce ideas off of each other," he said. "It is a community and you feel a connection with them and their art."
Livingston's works can be found at the Kentuck Gallery, Griffith Gallery in Pelham, and Harrison Galleries in Tuscaloosa. He also sells his work at the annual Kentuck Festival in Northport.
The product: Handmade pottery in the raku style.
Take home: Ornamental pottery (prices vary).
Daniel Livingston Studios
503 Main Avenue, Northport, Alabama 35476