Alabama Power employees counted a record 35 bald eagles on five company reservoirs during the annual nationwide midwinter survey in January.
A combination of 10 APC full-time and contract employees on boats braved cold temperatures during the surveys on Logan Martin, Lay, Smith, Harris and Martin reservoirs on Jan. 3, 4, 9, 10 and 11, said Biologist Chad Fitch. In addition, two U.S. Forest Service personnel assisted with the Smith Lake survey.
"Survey crew members bundled up with wind-breaking float coats, thermal underwear, double gloves, double socks, ski masks and hand/foot warmers to stay warm while cruising the lakes in search of eagles," Fitch said.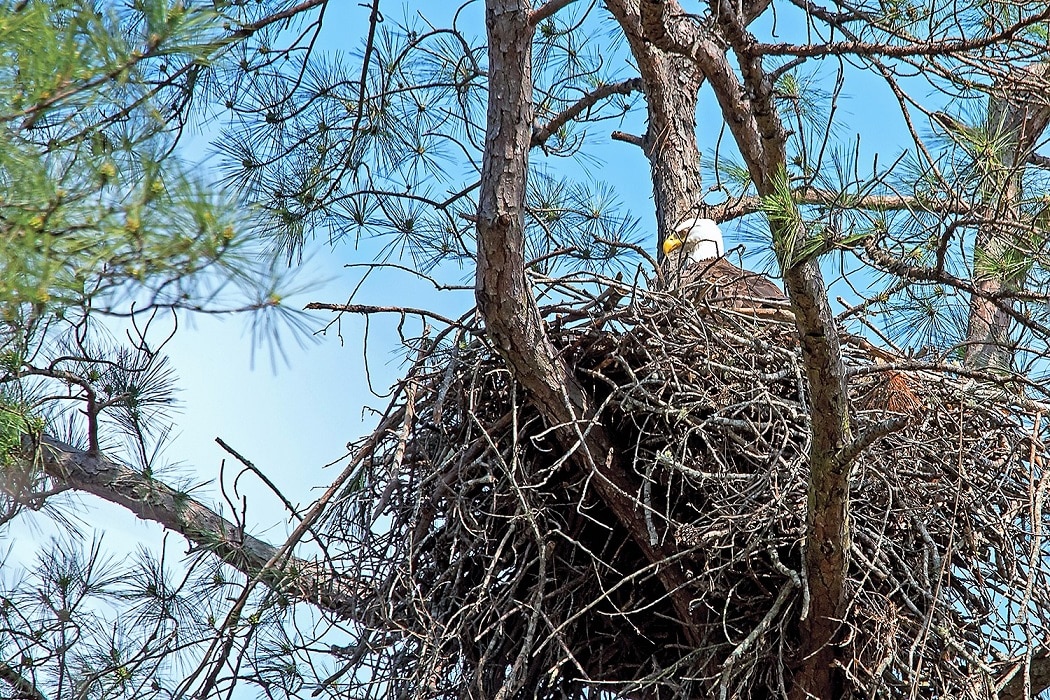 Twelve bald eagles were counted at Logan Martin (six adults and six juveniles), which is a record number for APC reservoirs. Nine bald eagles were counted at Lay Lake (five adults, four juveniles); nine at Lake Martin (six adults, three juveniles); five adult eagles at Smith; and none were seen at Harris Lake. One active nest was reported at Logan Martin, Martin and Smith lakes.
Bald eagle surveys are conducted across America during January because it is peak nesting season for the national bird. APC has voluntarily participated for more than 25 years. More recently, the surveys became a Federal Energy Regulatory Commission requirement as part of relicensing company dams.
"There are other reasons why the company conducts eagle surveys," Fitch said. "APC wants to be fully aware of the location of eagle nests before any construction project begins, so measures can be taken to prevent eagles from being accidentally disturbed."
Although the bald eagle is no longer listed as an endangered species, the federal Bald and Golden Eagle Protection Act requires a 660-foot protective buffer zone around an eagle nest tree during the October-May nesting season; a 330-foot buffer is required during non-nesting periods.
Overall, the bald eagle population appears to be increasing statewide and on APC reservoirs. The number of juvenile eagles recorded this year was higher than in previous years, Fitch said, which indicates that company lakes have suitable nesting habitat and a good food resource, which is mainly fish.