Fairhope Soap Company (Fairhope and Foley)
The Maker: Deborah Bruijn
There is a sign that hangs inside Fairhope Soap Co. that reads, "Wash your hands. Use soap" and it's signed by Mom.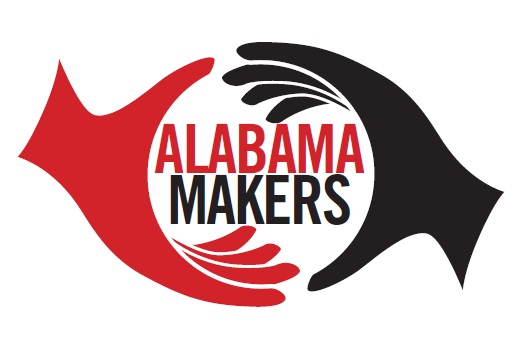 But this ain't your mom's soap.
Deborah Bruijn was a chemist at a pharmaceutical company but had a love for creating cleansers in her spare time.
"Soap making is kind of a natural hobby for chemists you can do legally at home," she said.
For Bruijn, that meant experimenting with different oils and butters – olive oil, shea butter, cocoa butter – to create vegan soaps with different fragrances and in bar and liquid forms. She played around with scrubs, lotions, goat milk soaps and even body butters, lip balm and bath bombs.
"Eventually the soap making kind of took over and became a monster of its own," Bruijn said
Fairhope Soap is an Alabama Maker in a lather … in a good way from Alabama NewsCenter on Vimeo.
She opened Fairhope Soap Co. in downtown Fairhope and she's been cleaning up since.
In March she added a new location at the OWA entertainment complex in Foley. Boutique shops throughout Alabama carry her products and she sells her bath bombs wholesale to many retail outlets.
Bruijn tries to use organic products when possible and vegan or vegetarian in most of her applications.
But don't let the daintiness fool you. This is hard work.
"It's very labor intensive," she said. "It takes about a week for me to make liquid soap. It takes a good long day to make bar soap, but it takes about a month for it to cure and be ready to use."
The San Diego-native said she has found her place in the Baldwin County town.
"Fairhope is such a great community," she said. "Everybody supports each other. They support small businesses."
---
Fairhope Soap Co.
The product: Soaps (liquid and bar), bath bombs, scrubs, lotions, skincare products and more.
Take home: A six pack of bath bombs ($18).
http://www.fairhopesoapcompany.com/
305 De la Mare Ave., Fairhope
101-L South OWA Boulevard, Foley