Mike Jenkins and Bill Smith had known each other a quarter century, ever since the early 1960s as fraternity brothers at Washington and Lee University in Lexington, Virginia.
The two businessmen – Jenkins at Jenkins Brick in Montgomery and Smith at Royal Cup Coffee in Birmingham – were plotting a bold sales job. Their task was to persuade someone who had a great job and real prospects for advancing in a respected organization to go to work for an entity that didn't yet exist.
Both had helped create leadership groups in their respective towns: Leadership Montgomery for Jenkins, and Leadership Birmingham for Smith. Now, in 1989 they were starting a statewide group, Leadership Alabama. Jenkins had gone through the first Leadership Montgomery class with Barbara Larson, the development director of the Alabama Shakespeare Festival.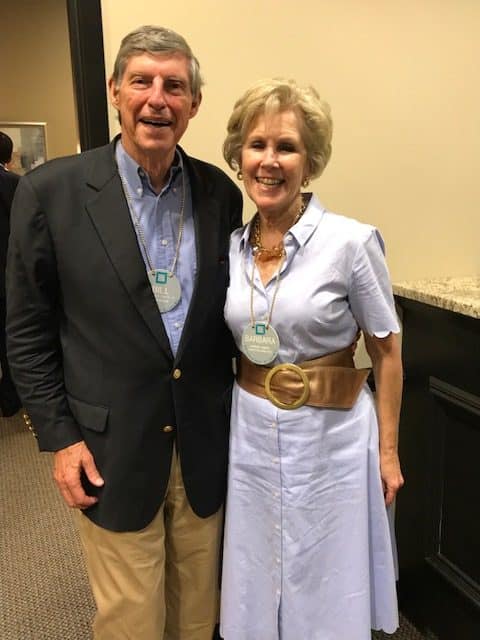 "She had a good job and a secure one. I went to see her. Here she is with this great job, and I gave her this scheme, what Bill and I were thinking about," Jenkins says. "Had she been a country girl, she would have had a look on her face that communicated, 'Do what?'"
Jenkins asked Smith to meet with Larson, and the two got together for lunch.
"I remember so clearly that when we had that opportunity to talk at lunch, that this was the right person for the program," Smith says.
What Larson remembers just as clearly is that she didn't hear from Smith after their meeting for at least six weeks, and she got a little perturbed.
"I'm very, very glad I didn't get my back up and say goodbye, because it turned out so well," she says.
It turned out so well that Larson, almost 30 years later, is retiring as the only director Leadership Alabama has known. She will celebrate with a retirement party in Montgomery on May 24, which is her 70th birthday.
"It was like magic," Smith says of Larson's fit for the job. "She became almost the soul of Leadership Alabama and for 30 years, until her retirement, has been the persona of the program."
Those who know Larson and the program well say it is impossible to overstate the impact Larson has had on Leadership Alabama and she and the organization have had on Alabama. The Alabama Academy of Honor thought so as well, inducting her in 2011. The Legislature created the academy in 1965 to "bestow honor and recognition upon living Alabamians for their outstanding accomplishments and service" and limited membership to no more than 100.
"She has a great heart for the state of Alabama," says Mike Goodrich, retired CEO of BE&K engineering and construction company and a member of the first Leadership Alabama class in 1990. "She has dedicated her whole career to creating this extensive network of Leadership Alabama alumni that has served the state well."
Leadership Alabama brings together established leaders from across Alabama. They attend the class to build a network of relationships and gain a greater understanding of Alabama's problems to help the state reach its full potential.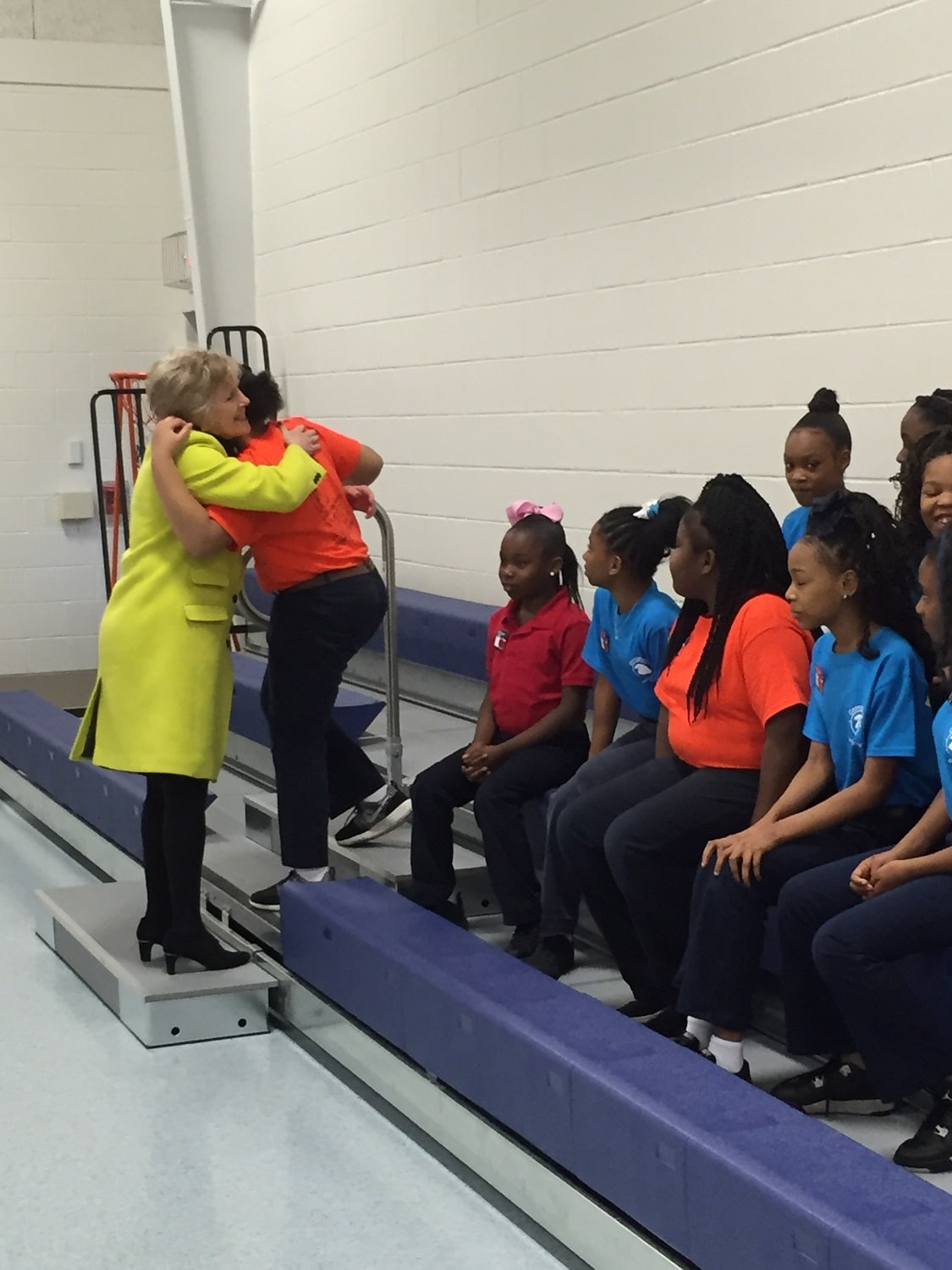 "We've never been a leadership training program," Larson says. "Our organization brings people together to remind them that they're leaders and to act on it."
Caroline Novak has known Larson since they were teenagers in Montgomery. "Barbara has always been a wonderful student of English and a grammarian. She often had a lot of things to say about my papers," Novak says of their days at Lanier High School.
The two went their separate ways to different colleges in Virginia – Novak to Hollins University in Roanoke, and Larson to Sweetbriar College near Lynchburg and then the University of Alabama. They both ended up back in Montgomery and began what Novak calls "our civic obsession."
Novak was the president of the Montgomery Museum of Fine Arts when she became a member of Leadership Alabama's first class. Learning more about the state's education problems, she challenged her class to do something about it. Working with Smith, also a member of the inaugural group, Novak turned her civic obsession into the A-Plus Education Partnership.
A-Plus works to improve Alabama schools by promoting and supporting what works, such as high-quality pre-kindergarten, professional development for teachers and setting high academic standards. A-Plus partnered with the state Department of Education on the Alabama Reading Initiative, which has led to higher reading scores. The A-Plus College Ready program has dramatically increased the number of students taking Advanced Placement (AP) courses and scoring well on AP exams, while its Alabama Best Practices Center works with the state on professional development for educators at all levels.
Larson, not coincidentally, was a founding director of A-Plus and a longtime board member. Leadership Alabama alums point to A-Plus as Exhibit 1 for the impact the leadership group has had on the state, but there are many other success stories.
As a result of going through the program, many graduates have run for and won elected office. Four gubernatorial candidates are Leadership Alabama graduates, as are mayors of the state's six largest cities, Larson says. Other graduates start organizations dedicated to improving the state or serve on their boards. Examples include the Alabama Citizens for Constitutional Reform (of which Larson was a founding member), Children First, Voices for Alabama's Children, the Public Affairs Research Council of Alabama, and the Alabama School Readiness Alliance.
At the center of it all has been Larson. Besides directing Leadership Alabama, she serves on the boards of many of the agencies tied to the organization. And she has been vocal about the need to improve the state. Larson has given many speeches decrying the "tyranny of low expectations" – the notion that "if it was good enough for me, it's good enough for my kids."
Larson's friends say she insists on high expectations, for herself, the Leadership Alabama organization and staff, and class members.
Leadership Alabama graduates talk with just a little bit of awe about how Larson – sweet, genteel and every bit the Southern lady – exerts control over CEOs, elected officials, high-powered attorneys and the like. She enforces the attendance policy, she keeps order in class, and keeps class members' attention off their cellphones and on the presentations.
Jenkins envies her ability to bring order to a noisy room. "She doesn't have to yell or scream or abuse folks like I might have to," he says.
Novak says one reason Larson can control people used to running the show is by treating everyone equally when it comes to enforcing the rules.
"That was very hard in our class and I think in subsequent classes for people who are used to running a business or a college to be told, 'Yes, you do have to be at this number of classes. This is a commitment you made and it only works if everybody's here," Novak says.
Smith and Novak both say former state school Superintendent Ed Richardson called Larson "Attila the Hun" when he went through the class, and Larson laughs about Richardson later giving her a book, "Leadership Secrets of Attila the Hun."
Larson demurs and says she has been able to keep classes in line because of the strength of the Leadership Alabama program.
"The organization established policies and the board has revisited and continued to support those policies, and that is what has enabled me to do that," she says.
Ashley Whatley, Leadership Alabama's membership director who has worked with Larson for 10 years, says it is typical of Larson to deflect attention from herself. "She's very quick to say, 'I'm not Leadership Alabama. Leadership Alabama is what you put into it and what you take out of it.'"
Larson's influence on Whatley is obvious, and strong.
"I want to grow up and be Barbara Larson," she says.
Whatley says she is always learning from Larson, and Larson's ways have rubbed off on her. A case in point that Whatley and others mention: what Novak calls Larson's "aversion" to plastic cups and silverware and paper plates and napkins."
"We never have a function where there are not real plates, real glasses, real forks and real linens,'' Whatley says. "We haul flowers around the state. We haul all kind of things so when people walk into a room they feel important."
Whatley says when she or friends host tailgate parties and baby showers, she takes the Barbara Larson approach.
"I'm like, 'I'll take care of it. We're going to have real plates. We're going to have real glasses,'' Whatley says. "And they're like, 'No, use paper plates,' and I say, 'No, we can't.' It's just bled over to my personal life as well. No paper products!"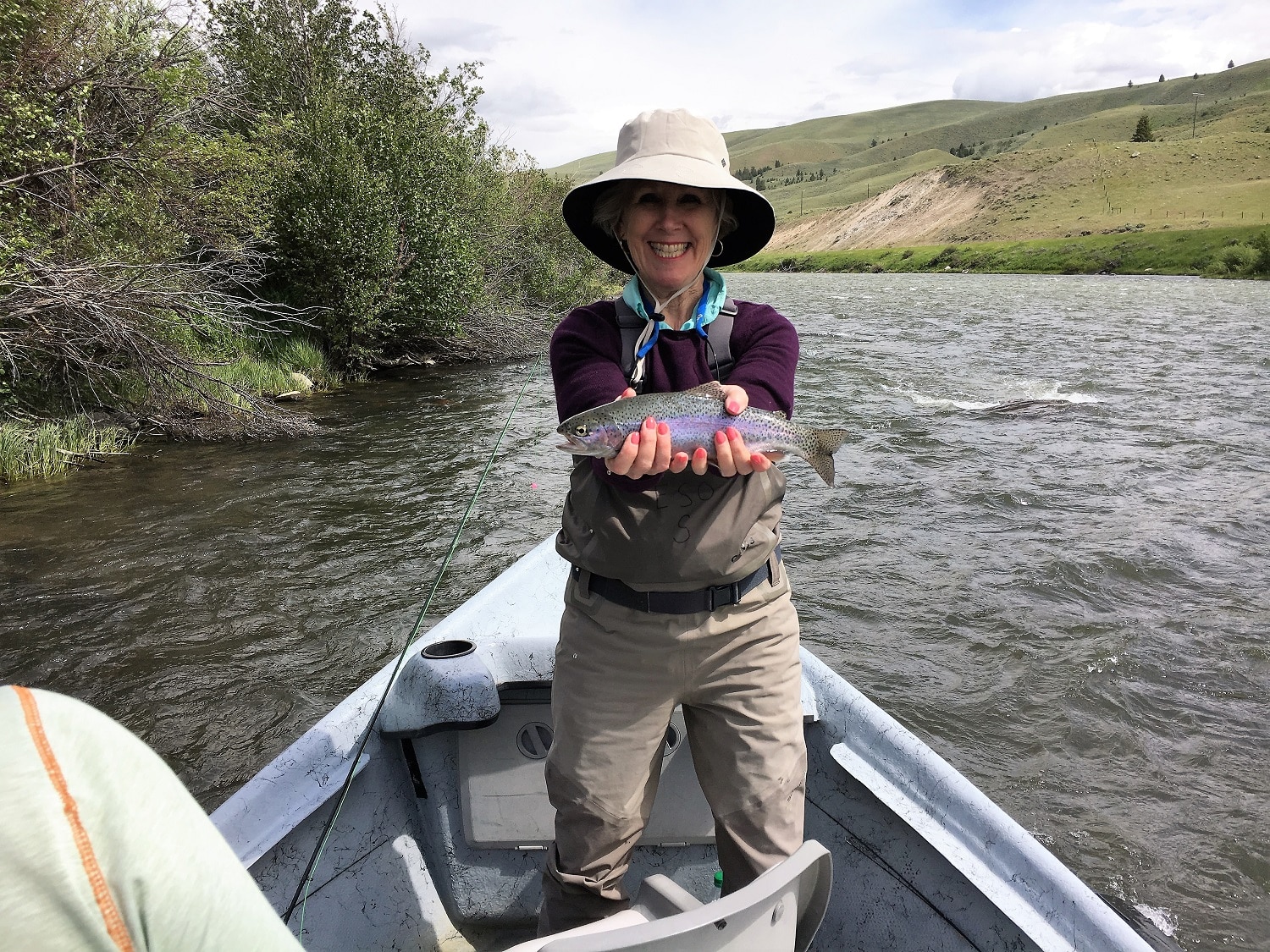 Larson's influence extends far beyond table settings. She's constantly looking for ways to improve the program, Whatley says.
"There are so many times I'll come in, and the voice mail will say, call missed at 2:55 a.m. And it's her. 'Ashley, I was thinking, maybe we need to do this.' … It's because her mind is always working. I can't tell you how many of those messages I've gotten."
Those ideas, along with a nimble staff and supportive board, have helped keep the program fresh. Now, though, Larson will turn over her responsibilities to Kate Cotton, a longtime employee of Protective Life Corp. and most recently its vice president of Community Relations and executive director of the Protective Life Foundation. And, yes, a Leadership Alabama graduate.
Larson for the past five years has worked a few days a month as a consultant for nonprofit boards and will continue to do so. "I already have two jobs for this summer. I can't not work, but I don't want to work all the time."
She has six grandchildren, four who live in North Carolina, to dote on. "I am really looking forward to spending more time with them."
And, more time fly-fishing. "That's very high on my list," she says. "I'm telling you, I love fly-fishing, very, very much."
She also loves Paris and plans on visiting again.
"I think it sounds perfect. I might be fly-fishing in France, how about that?"
On May 17, as Larson drives to Birmingham for the closing retreat of her last Leadership Alabama class, she says of her decision: "It's very difficult.
"I've loved every single minute of the last 29 years. I've had a fabulous board. I've had wonderful people who work with me in the office. I've had absolutely fabulous people in the group. How special is that?
"You get to meet 50, 60 new people each year who are there because they're interesting, they're interested in the state, they're doing things. What a gift that is," she says. "So, I'm feeling sad about it. But I have no question this is the right decision."
Disclosure: Bob Blalock is a graduate of Leadership Alabama.