Stock up on the sunscreen and water.
The National Weather Service's Climate Prediction Center released its summer outlook this morning and, for Alabama, CPC forecasters expect above-normal temperatures and near-normal rainfall through September.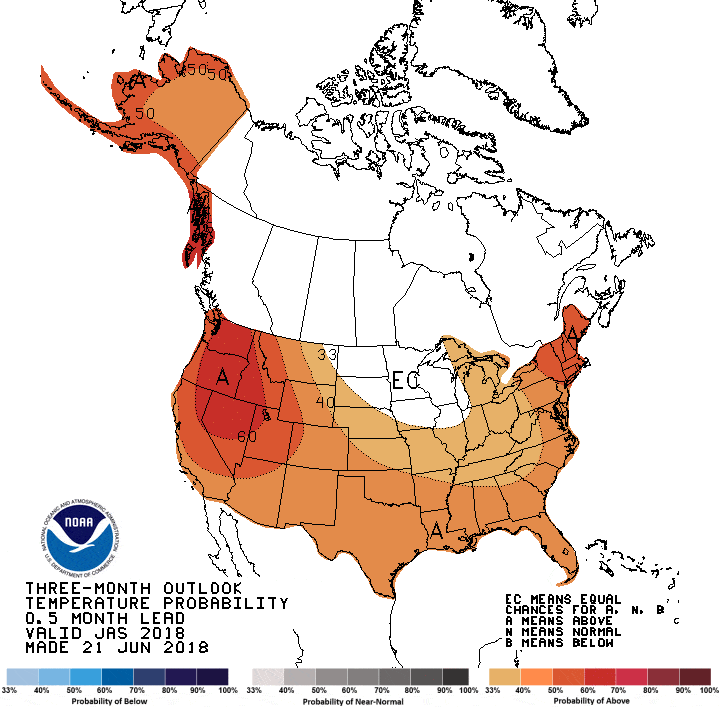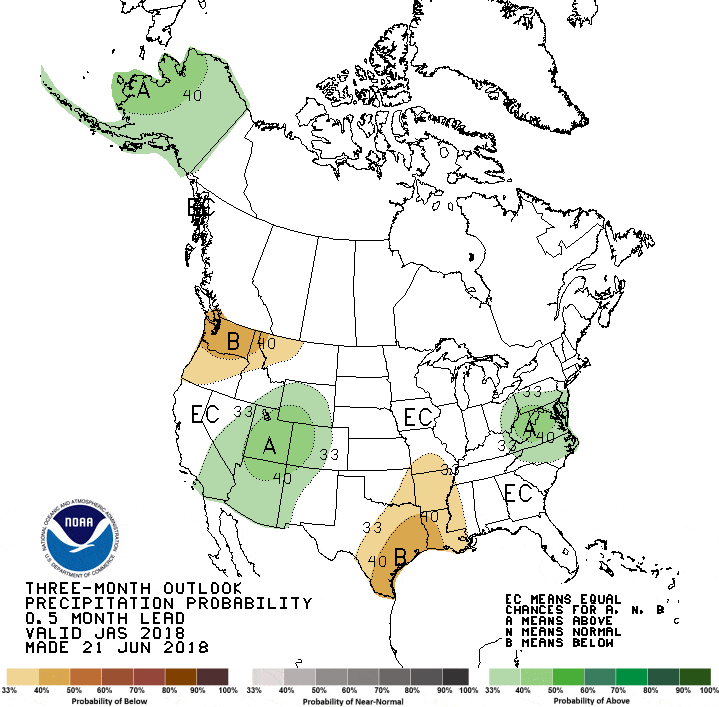 During the months of July, August and September, high temperatures normally peak in the low to mid 90s across Alabama. Forecasters at the CPC believe temperatures will be warmer than that across much of the country, including Alabama, this summer.
One reason for the warmer temperatures will be drier-than-normal weather west of Alabama. Below-average rainfall is predicted for the western Gulf Coast states and parts of the Lower Mississippi Valley. Even though near-normal rainfall is predicted for Alabama, fewer storms coming into the state from the west will reduce our cloud cover, allowing afternoon temperatures to warm above seasonal norms.
What are the experts saying about this summer in Alabama? from Alabama NewsCenter on Vimeo.
No drought problems
One piece of really good news in this forecast is the lack of drought.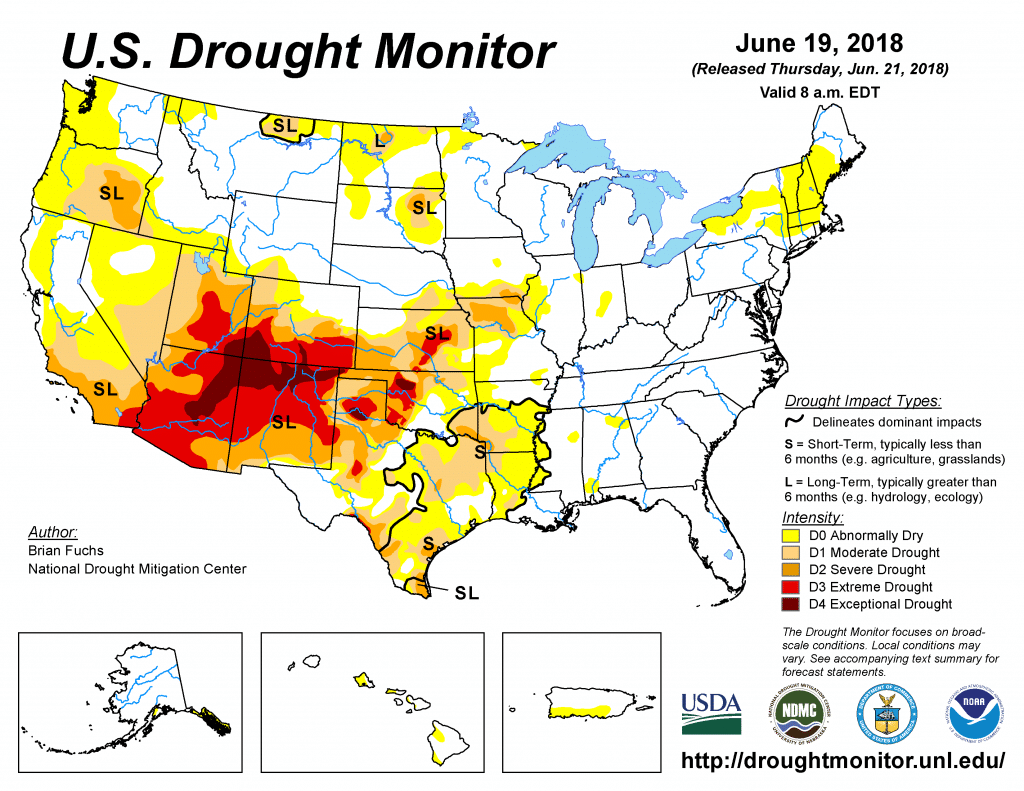 The latest update from the U.S. Drought Monitor shows near normal soil conditions for almost the entire state. If the summer outlook proves to be true, we should not see any drought problems anytime soon.
So what is normal for Alabama? For the three-month period between July 1 and Sept. 30:
Changes coming this fall
Today's summer weather outlook comes just days after CPC forecasters issued an El Nino Watch. Long-range computer guidance suggests El Nino conditions will develop later this year in the Pacific, lasting through the winter. For Alabama, an El Nino season normally brings us a wetter-than-normal and cooler-than-normal winter.