For its 2018-19 season, the Alabama Shakespeare Festival is doing something it hasn't done in years – it's emphasizing the "festival" in its name, offering multiple shows running simultaneously on multiple weeks.
From classics like "The Sound of Music" to newer works about Nina Simone and the four little girls killed in the 16th Street Baptist Church bombing to a world premiere and, yes, Shakespeare, the two stages at the Montgomery-based ASF will be in constant use. There will almost always be two shows in production, with four shows running at once for a four-week period and, at one point in the season, six shows will be running at once.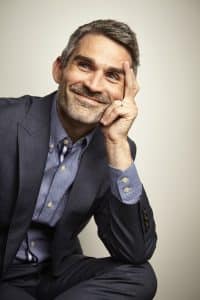 "Over the past year, our process to select these titles was rigorous and involved dialogue inside and outside the organization," says Rick Dildine, artistic director at ASF. "We researched our production history and hosted reading groups composed of people from throughout the organization and represented the diversity of our staff. We looked for key curricular tie-ins for schools and opportunities to build community. We sought out relevant topics and 'transformative theater.' The process was collaborative and inclusive. The resulting slate of shows is a step to recentralize ASF at the heart of the community."
That means not only old favorites like "Steel Magnolias," but a season opener, "Every Brilliant Thing," that places the audience on the stage, and "Buzz," the world premiere of a play about a groundbreaking British director.
"The variety of stories is important," Dildine says. "The South is composed of many types of people, and this slate of shows offers recognizable and unknown titles that will intrigue people. I'm excited for our audiences to experience new spaces with 'Every Brilliant Thing' and 'Buzz.'"
But ASF can't forget what it's known for, the work of the Bard himself. The season includes "Romeo and Juliet," "As You Like It" and "Hamlet," as well as another play, "Into the Breeches," revolving around the production of two other Shakespeare works.
"Shakespeare's stories are revisited time and time again," Dildine says. "For these stories to be worth telling over and over, we look to artists with unique perspectives who have styles that relate to the community. The three directors of the Shakespeare plays this season are energetic, creative and innovative. They are universally known for their theatrical storytelling."
Single-show tickets go on sale Sunday, September 30.
THE SEASON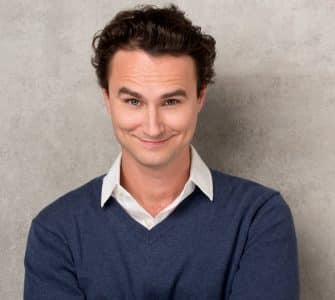 Here is the 2018-19 season lineup for the Alabama Shakespeare Festival. (Descriptions courtesy of ASF):
"Every Brilliant Thing" – Sept. 29-Oct. 20, 2018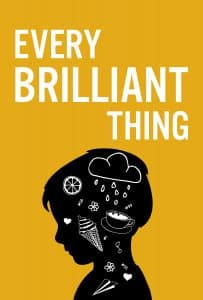 By Duncan Macmillan with Jonny Donahoe, directed by Rick Dildine
Imagine a list of everything that's brilliant about the world — all of the reasons a 7-year-old would want to live: ice cream, the color yellow, laughing so hard you shoot milk out of your nose. A refreshingly intimate and collaborative performance that celebrates the lengths we will go to for those we love.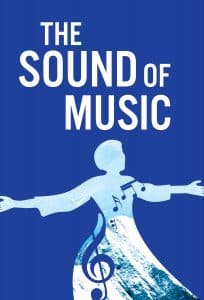 "The Sound of Music" – Nov. 15-Dec. 30, 2018
Music by Richard Rodgers, lyrics by Oscar Hammerstein, book by Howard Lindsay and Russel Crouse, directed by Rick Dildine
Suggested by "The Trapp Family Singers" by Maria Augusta Trapp, directed by Rick Dildine
The beloved story of Maria, a young and spirited nun-turned-governess, and the von Trapp family. This delightful musical will thrill audiences with its Tony, Grammy and Academy Award winning best score.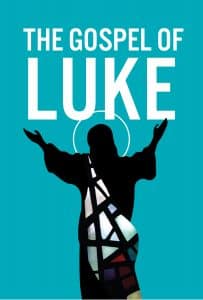 "The Gospel of Luke" – Dec. 6-30, 2018
Realized by Bruce Kuhn
The Gospel of Luke is told with the passion and surprise of an eyewitness account. In a compelling 90 minutes, the tale comes alive with the urgency, passion and humor of someone who was there.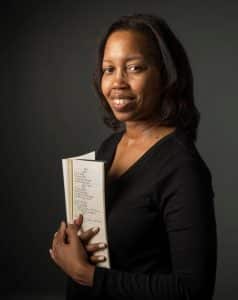 "Four Little Girls: Birmingham 1963" – Jan. 25-Feb. 13, 2019
By Christina Ham, directed by Tangela Large
Denise McNair, Carole Robertson, Cynthia Wesley and Addie Mae Collins. Four little girls who are multi-talented and filled with promise share their hopes and dreams against the backdrop of the civil rights movement.
"Nina Simone: Four Women" – Jan. 30-Feb. 17, 2019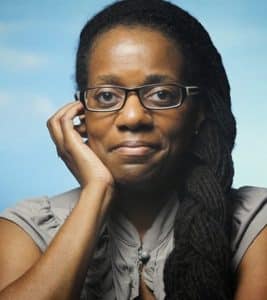 By Christina Ham, music by Nina Simone, directed by Lydia Fort
Through storytelling and song, this production celebrates how Nina Simone helped define the sound of the civil rights movement. Featuring powerful anthems such as "Old Jim Crow" and "To Be Young, Gifted and Black," "Nina Simone: Four Women" is a personal and provocative musical journey.
"Our Town" – Feb. 21-April 27, 2019
By Thornton Wilder, directed by Bruce Longworth
"Our Town" follows young lovers Emily and George and their neighbors through a life journey that delivers universal truths about what it means to be human.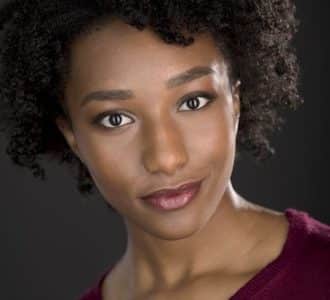 "Romeo and Juliet" – Feb. 28-April 29, 2019
By William Shakespeare, directed by Rick Dildine
An exciting new production of Shakespeare's iconic love story. Romeo is a Montague and Juliet a Capulet — "star-crossed lovers" whose families' long-standing feud has pitted neighbor against neighbor.
"The Cat in the Hat" – March 3-May 5, 2019
By Dr. Seuss, directed by Neil David Seibel
From the moment his tall, red-and-white striped hat appears, his mischievous antics begin! With some tricks (and a fish) and Thing Two and Thing One, with the Cat in the Hat, the fun's never done.
"Steel Magnolias" – March 21-May 5, 2019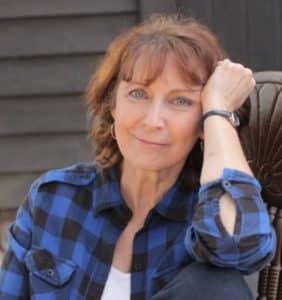 By Robert Harling, directed by Rick Dildine
The hilarious and heartwarming story of six Southern women who gather and gossip at the local beauty parlor. With wit, warmth and intelligence, they rise to meet whatever challenges life sends their way.
"Into the Breeches" – April 4-May 4, 2019
By George Brant, directed by Shana Gozansky
Montgomery, 1942: With the local playhouse's director and actors off at war, the director's wife sets out to produce an all-female version of Shakespeare's "Henry IV" and "Henry V." A hilarious and moving comedy about the transformative power of art.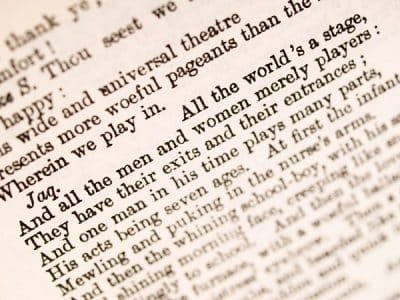 "As You Like It" – April 11-25, 2019
By William Shakespeare, directed by Greta Lambert
One of Shakespeare's most popular romantic comedies, "As You Like It" is a beguiling game of love, desire and mistaken identity that revels in the pleasure of life.
"Buzz" – Sept. 4-15, 2019
By Susan Ferrara, directed by Carrie Preston
Charismatic director Mary Ann "Buzz" Goodbody was one of only five women directing in the UK in the 1970s. In 1975, she famously directed Ben Kingsley in the title role of "Hamlet." Four days later, she was gone. A world premiere.
"Hamlet" – Sept. 5-Oct. 6, 2019
By William Shakespeare, directed by Eric Tucker
NYC's Bedlam Theatre in residence at ASF creates Shakespeare's "Hamlet" with a company of four actors, in a production hailed as "invigorating," "lively and brisk" and "masterful" by critics.
"Saint Joan" – Sept. 12-Oct. 5, 2019
By George Bernard Shaw, directed by Eric Tucker
The epic story of a young farm girl who led an army and transformed a nation, staged brilliantly by four actors from Bedlam Theatre.