Mercedes-Benz is poised to lead U.S. luxury car sales for the third consecutive year.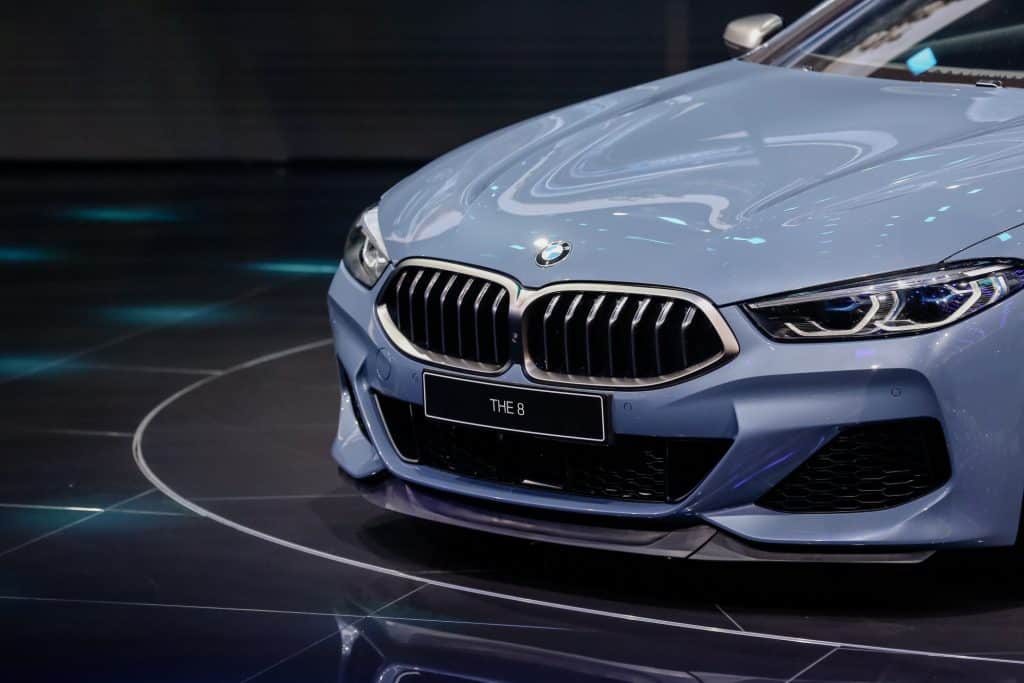 Daimler AG's Mercedes delivered 27,537 vehicles in October, extending its lead over BMW to 3,964 units from just 319 in September. This was the best monthly showing for Mercedes since March, even though its sales were down 4.9 percent from a year ago. BMW deliveries were roughly flat at 23,262.
Both automakers saw sharp declines in some of their best-selling vehicles as they prepare to refresh the models for 2019. BMW AG's X5 SUV and 3 Series sedan plunged by 68 percent and 23 percent, respectively, though deliveries for its X3 compact crossover more than quadrupled. The Mercedes GLE, the brand's most popular SUV this time last year, dropped 24 percent.
The Alabama-built models (the C-Class, GLS, GLE and GLE Coupe) led the way in Mercedes sales, accounting for 11,394 of the 27,537 vehicles sold in October.
Toyota Motor Corp.'s luxury Lexus brand fell 0.8 percent in October, its eighth consecutive month of declines and the smallest since February.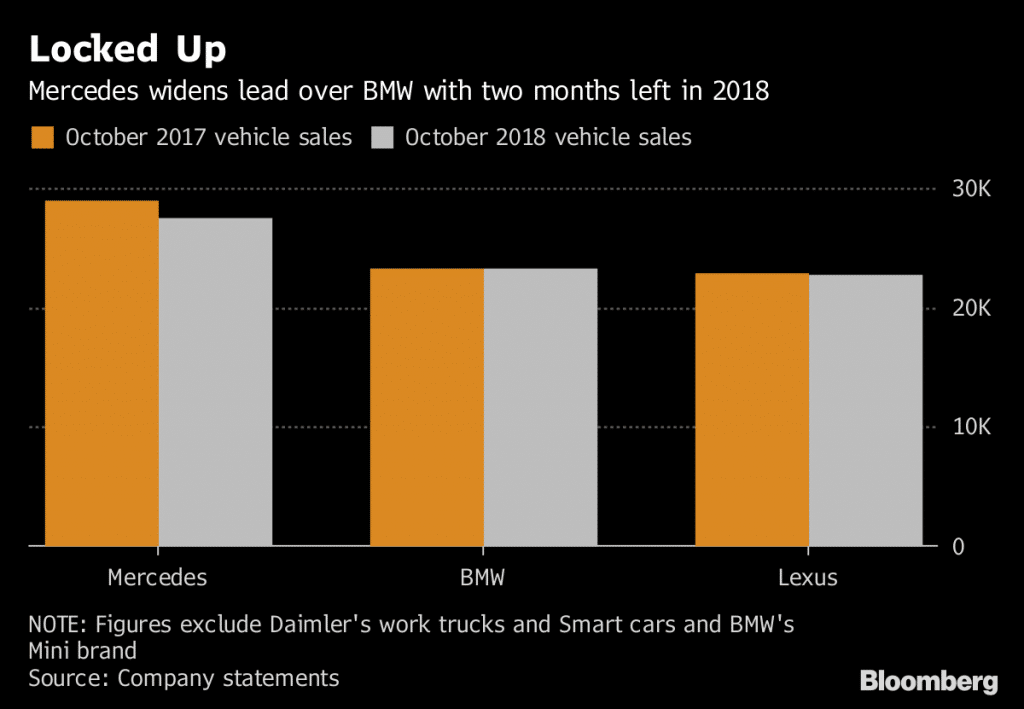 (Contact the reporter at [email protected].)