It's not every week that UAB is on a bigger stage than Alabama or Auburn, but that's the case this week.
Bill Clark and his 9-1 UAB team will be in the spotlight as they travel to College Station to face Texas A&M, the Tide and Tigers' SEC rival, at 6 p.m. on ESPN2.
The Blazers entered the Amway Coaches Poll at No. 25 this week for just the second time in program history. The squad from Birmingham's Southside was dominant in the second half and overtime against Southern Miss to clinch the Conference USA West Division with a 26-23 victory.
"We know what is in front of us, having to go to Texas A&M," Clark said this week. "We know how well they're playing and what kind of team they've got. They're in the SEC and all of the above."
Of course, the Blazers haven't lost sight of possibly earning a chance to host the C-USA title game with a victory on the road next week against Middle Tennessee.
"We have plenty of time to look forward to that," Clark said. "Right now, our focus is on Texas A&M and getting ready for that game."
View this post on Instagram
UAB leads the nation in sacks (38) and set the school record for single-season sacks last week. The Blazers also lead the nation in third-down (.242) and fourth-down defense (.214), while ranking third nationally in total defense (260.7), fourth in scoring defense (13.2) and passing yards allowed (153.8) and fifth in tackles for loss per game (8.5).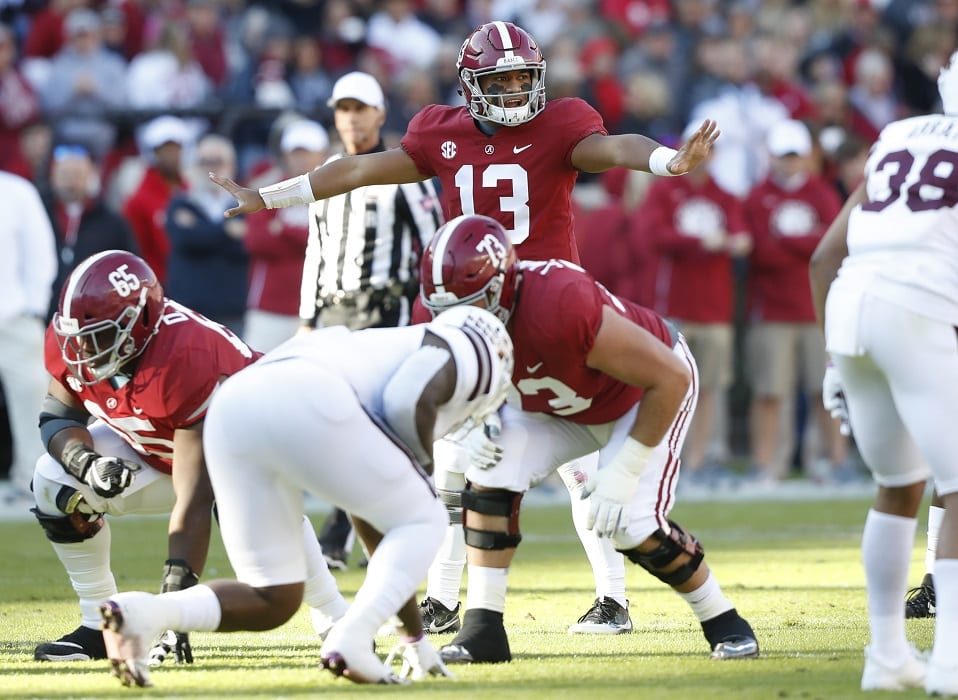 While UAB plays a marquee opponent, No. 1 Alabama hosts The Citadel, an FCS foe, at 11 a.m. on the SEC Network. Some have suggested that the Tide should rest Heisman Trophy candidate Tua Tagovailoa to have him ready for the Iron Bowl and the post season.
But Alabama's star won't sit this one out, coach Nick Saban said.
"We're not going to take the approach in any game that we play that we're not going to play players and take guys out and play somebody else and assume the opponent that we're playing is not capable of being very competitive," he said. "That's not my mindset. That's not our mindset. That's not going to be the mindset of our players.
"And I'm not really interested in any of your suggestions about how we should manage our team and what we should do to get better. Regardless of what you think just because we're playing The Citadel."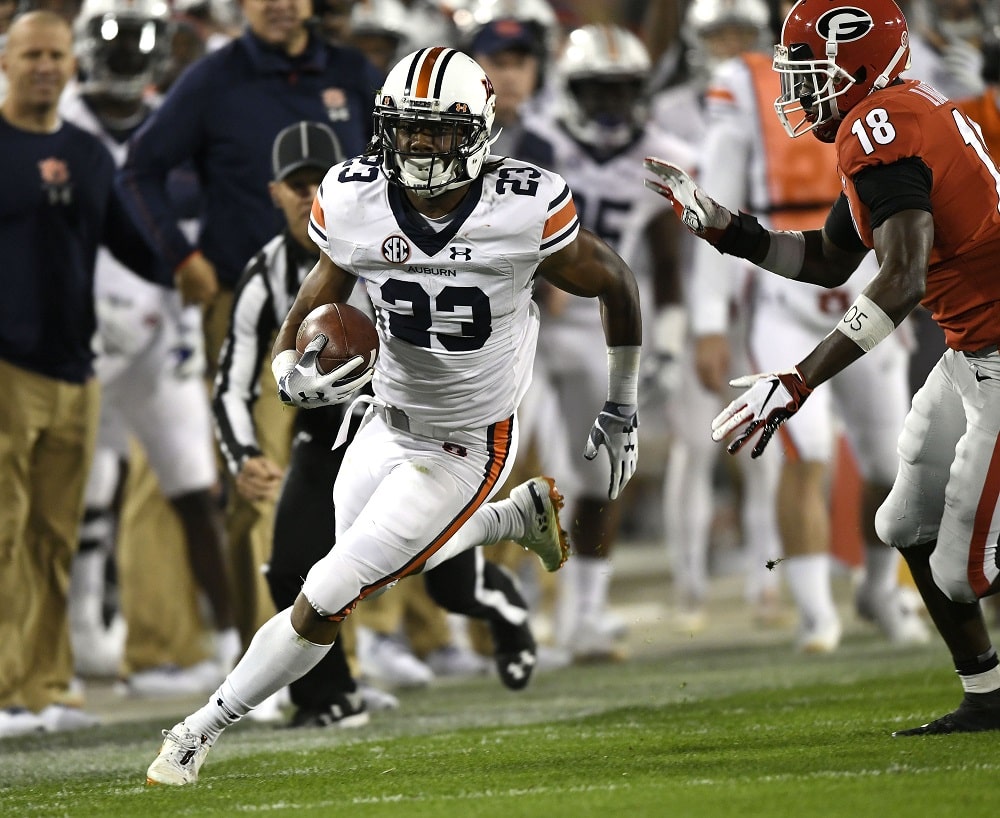 Like Alabama, Auburn is playing off Broadway, facing Liberty on the Plains at 3 p.m. on the SEC Network. It will be Senior Day at Jordan-Hare Stadium.
When asked about his running game, coach Gus Malzahn said there were some flashes in the loss to Georgia.
"I see some progress," he said. "That was a very good run defense that we went against, but I do see progress. We're going to continue to do that. The offensive line overall, I thought, had a solid game, didn't give up any sacks, didn't have any penalties. We are progressing. We are progressing up front."
In other action:
Texas State at Troy: It's Senior Day at Veterans Memorial Stadium with kickoff at 2:30 p.m. The Trojans (6-0) continue to lead the Sun Belt Conference. "We're in 'survive and advance' mode," coach Neal Brown said. "We've got to win this one to set up the final one; it's critical. We have to continue to play at a high level. Our margin for error is not real big. We have to continue to prepare and play. And again, I've said this for two weeks in a row, we've got to prove whether we're a pretender or a contender. We're in the third round of this heavyweight fight we've been in here in the month of November."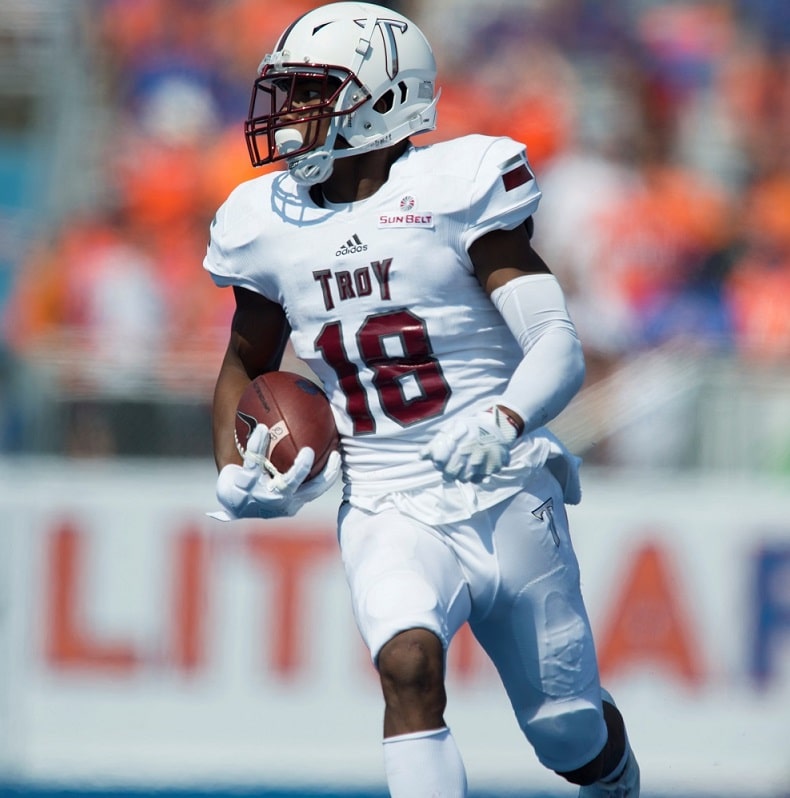 Jacksonville State at Kennesaw State: Coach John Grass said this game stands on its own for him and his 8-2 Gamecocks with no connection to last season. That said, it was the Owls who ended the Gamecocks' season in 2017 in the FCS playoffs. Kickoff is at 2 p.m. Central at SunTrust Park.
Alabama A&M at Mississippi Valley State: A winning record is at stake for the 5-5 Bulldogs in this contest at 1 p.m.
South Alabama at Louisiana: The Jaguars will be looking for their first victory away from home since defeating Troy in the "Battle for The Belt" on Oct. 11, 2017, having dropped eight straight road games. Kickoff is at 4 p.m.
Alabama State at Prairie View A&M: The Hornets (3-6) have played six games away from Montgomery this year and they've lost five of them. They face another 3-6 team in the Panthers at 1 p.m.
Samford at East Tennessee State: The Bulldogs have been a streaky team this year, losing four in a row and winning four in a row. The latter streak ended last week at The Citadel. The task won't be any easier this week against the No. 17 FCS team in the country at noon.
HIGH SCHOOLS
AISA: It's title time in this league with a tripleheader set for Veterans Stadium at Troy University. The nightcap has Monroe taking on Bessemer Academy for the AAA crown.
CLASS 1A: Maplesville (9-1) travels to Georgiana (10-1) for just the second meeting between the two teams. The Red Devils of Maplesville aim to go 2-0 against the Panthers.
CLASS 2A: A pair of 10-1 teams square off when Luverne heads to Abbeville. The Tigers are winless in three shots against the Yellow Jackets.
CLASS 3A: Westminster Christian (10-0) hosts Midfield (9-1) in Huntsville. This is the first meeting between these teams.
CLASS 4A: Once-beaten Good Hope (10-1) welcomes 11-0 Jacksonville. This is another first-time matchup.
CLASS 5A: Birmingham's Lawson Field is the site of the game pitting Jackson (8-3) against Ramsay (10-1). The Rams are two years removed from winning their program's first state championship.
CLASS 6A: Saraland (10-1) ventures from south Alabama to face Hueytown (9-2). The Golden Gophers lost the first game of the regular season and the last before opening the playoffs with a victory.
View this post on Instagram
CLASS 7A: If some doubted the strength of Region 3, they shouldn't after all four teams from that region made the second round of the playoffs. Hewitt-Trussville (8-3) heads to Alabaster to take on Thompson (9-1). The winner gets the survivor between fellow Region 3 members Mountain Brook (9-2) and Hoover (8-3).